• An Electoral College Revolt Against Trump? Not Likely
• Preparing a Smooth Transition for the Repeal of Obamacare
• EPA Finds No Widespread Water Pollution From Fracking
• 3 Steps to Making Christmas Special Without Breaking the Bank
• New Social Security Reform Bill Moves in the Right Direction
• This Small Business Owner Didn't Want to Make Shirts for Gay Pride Festival. Now He's in Court.
• Conservatives Split From GOP Leaders Over Timing of Obamacare Repeal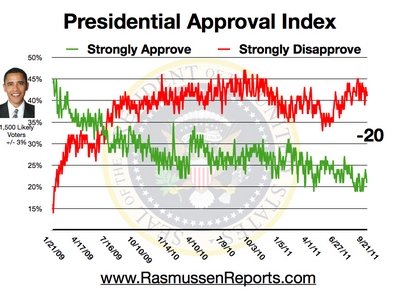 • Presidential Approval Index Tracking Poll
• Voters Forecast Less Business for Trump
• 39% Blame Outside Factors for Clinton's Loss
• Beltway Confidential
• Perry, make Yucca Mountain great again
• No, really: Fake news isn't going anywhere so long as media keep doing stuff like this
• What happened in Minnesota: A coda
• Poll: Republican voters less hostile to Putin these days
• The Clinton crying game

• Report: Muslim Woman Admits To Fabricating NYC Subway Attack
• Putin Personally Managed Hacks, Had 'Vendetta' Against Hillary
• Liberal Celebrities Call For Electoral College Coup Against Donald Trump
• Socialist NYC Mayor Makes His Pick For DNC Chair
• Page Six
• Yellen Left Herself No Choice But to Raise Rates – John Crudele


• Israeli Ambassador: Iran Could Have Nuclear Weapons in Less Than 10 Years
• Report: Pentagon Must Close Gap With Silicon Valley
• Conway: Earnest 'Irresponsible' for Insinuating that Trump Called on Russia to Hack Clinton Emails
• Earnest Attacks Incoming President to Unprecedented Degree During Transition Period
• Tax Code Compliance Costs Economy $1 Trillion Annually
• Elijah Cummings Concerned About Foreign Influence on Trump Administration
• "Lock her up?" The FBI probe into the Clinton Foundation is still ongoing
• Disaster: Evacuation back on in eastern Aleppo under attack
• Wikileaks source: The emails came from inside the DNC, not Russia
• New scapegoat for Hillary Clinton loss: Huma Abedin?

• The Note
• Master Spy Putin Directly Linked to US Hacking: Officials
• The Electoral Voters Speak, and They're Not out for a Revolt
• Top Tech CEOs Sit Down With Trump
• Lynch Pushes Baltimore to Reach Police Consent Decree
"I must be honest. I can only read so many paragraphs of a New York Times story before I puke." -Rush Limbaugh
• Democrats Eye G.O.P. Tactic: Blitz President With Lawsuits
• Trump Questions Russia's Election Meddling on Twitter Inaccurately
• Democrats at Crossroads: Win Back Working-Class Whites, or Let Them Go?
• G.O.P. Resistance Builds to John Bolton as State Dept. Deputy
• '11th hour power grab': Obama mandates state funding for Planned Parenthood
• Iran sanctions renewal becomes law without Obama signature
• Hoax: N.Y. police say Muslim teen made up story about being harassed by Trump supporters
• WikiLeaks figure says 'disgusted' Democrat leaked Clinton campaign emails
• Ice Watch: Satellites Reveal How Glaciers Creep and Crawl
• Obama declines to sign renewal for Iran sanctions
• Missouri students turn their backs on black basketball team

• The Briefing Room
• Trump's unorthodox Cabinet
• Trump strikes fear into defense contractors
• Silicon Valley ready to play defense on Trump

• Democrats open to replacing Obamacare
• Trump goes on a tear against the media
• Trump: Vanity Fair is 'dead'
• Trump, tech industry try to mend fences
• Why Trump should support a probe into Russia's hacking
• Libertarians emerging as Trump resistance
• Today's Standard
• Rattling the EU Cage

• Donald Trump has chosen an arch-right Cabinet. Here's what might happen to his campaign promises
• What happened when Silicon Valley went to Trump Tower
• Democrats say Trump must sell his interest in Washington hotel or be in breach of federal lease



• First evacuation underway from last rebel part of Aleppo
• Yahoo's big breach helps usher in an age of hacker anxiety
• Egypt: Traces of explosives found on victims of Paris flight
• The electoral voters speak, and they're not out for a revolt



• Trump renews questions about U.S. hacking tied to Russia
• FCC chairman to step down, handing GOP a majority
• Targeting U.S. automaker signals possible China retaliation over Trump talk
• Trump names Montana Congressman Zinke to lead Interior Department
• U.S. oil industry cheers Trump energy pick, seeks gas export boost



• Post Politics Blog



• Oil and gas industry is amassing power in Trump's Washington
• The electoral college should think hard before handing Trump the presidency
• Griping about the popular vote? Get over it.
• The GOP strategy to 'repeal and replace' Obamacare is a joke


• Republicans do not plan to defect from Trump in final electoral college vote
• Justin Trudeau: 'Globalisation isn't working for ordinary people'
• Life Evaluations of LGBT Americans Decline After Election
• U.S. Congressional Approval Averages Weak 17% for 2016
• There Are Plenty of Jobs Out There, America
• Venezuelan Caf Con Leche Index
• Pelosi Daughter EXPLODES on FBN Host: "I'm Getting Death Threats! Don't Put Words in My Mouth!" (VIDEO)
• Report: CIA Director John Brennan is Behind Anti-Russian Rumors, Takes Marching Orders from Obama
• Center for American Progress Moves to Be Media Nerve Center for Anti-Trump Propaganda
• Fake Hate: Muslim College Student Arrested After Lying About Subway Attack by Trump Supporters
• Politico Writer Tweets Out that Donald Trump is "F*cking His Daughter" Update: Gets Fired
• Wikileaks Operative: Facebook Is Suppressing Report That DNC Leaker is Democrat Party Insider
INVESTOR'S BUSINESS DAILY
• Political News & Commentary: Andrew Malcolm
• Surgeon General's Attacks On E-Cigarettes Are Hazardous To Your Health
• Did The Fed Just Send Trump A Message?
• Woman Made False Claim That She Was Victim of Anti-Muslim Attack by Trump Supporters
• Conway: 'Incredibly Irresponsible' For WH to Suggest Trump Knew Russia Was Behind Hack
• Journalist Julia Ioffe Apologizes for 'Tasteless' Tweet About Donald and Ivanka Trump
• Ministry of Truth: 'Climate Deniers' targeted as German Politicians Aim To 'Ban Lies'
• Actress Uses Alan Thicke's Death to Attack Donald Trump
• Sean Hannity Executive Producing Faith-Based Film 'Let There Be Light'
• Michael Moore: 'Donald Trump Is Gonna Get Us Killed'
• Amy Schumer Calls On Women to March in Protest Against Trump
• Camille Paglia Blasts Madonna's 'Humiliating' Decline, 'Embarrassing Inability to Deal with Aging'
• Gun Control Movie 'Miss Sloane' Bombs At Box Office
• Pro-Life Leaders Want Trump Justice Dept. to Prosecute Planned Parenthood
• Why Donald Trump's Secretary of State Might Actually Stand Up for LGBT Rights

• RCP Blog
• Real Clear Markets
• Rex Tillerson's Experience, Worldview Come Under Scrutiny
• Priebus: Trump Looking At Ways To Update "Mundane" Press Briefing, Weekly Address
• Jim Brown On Trump: "People That Go Against The Election Are Going Against America"
• Marc Lamont Hill: Jim Brown Loving Trump "Disturbing," Trump Dangles Black People Like "Puppets"
• Obama's National Security Report Card — Unsatisfactory
WALL STREET JOURNAL: OPINION JOURNAL
• Best of the Web (James Taranto)
• The Many Democratic Excuses for Defeat – Karl Rove
• The Fed and Donald Trump



• Blogs: The Corner | Media Blog | Frum's Diary | Mark Levin | Sixers
• Russian 'Hacking' Claim Is a Farce – Andrew McCarthy
• Did Trump Pick Too Many Military Leaders – or Not Enough? – Victor Davis Hanson

• When Democrats Wanted Moscow's Political Assistance. Another Ted Kennedy moment that will live in infamy
• In California, an About-Face on Tobacco



• Pharrell to Matthews; 'The Way…You Keep People Straight Is Amazing'
• WaPo Cartoonist Slams Media for Reporting Both Sides in Climate Debate
• Actress Mourns Obama Leaving: 'Greatest President' of 'Our Lifetime!'
• CNN Fails to Recall Anti-Israel, Pro-'Jihad' Views of Ellison Ally
• From LGBT to BLM: Fox's 'Star' Grants Every Liberal Wish
• CNN Fails to Recall Anti-Israel, Pro-'Jihad' Views of Ellison Ally
• Martin Sheen, Other Celebrities Appear in Video Urging Electors Not to Vote for Trump
• Intelligence Agencies Refuse to Brief House Intelligence Committee on Russian Hacking
• Britain OKs Making Babies from DNA of 3 People in Some Cases
• WH Blames Russia: 'ISIL Now Has Their Hands on a Significant Anti-Aircraft Missile System'
• WH Spokesman Suggests Trump Was 'Obviously Aware' of Russian Hacking During Campaign



• Trump: Why Did Obama Wait So Long to Raise Election Hack Concerns?
• Obama May Be Giving Up on Garland for Supreme Court
• Rush: No Proof Russians Were Behind Election Hacking
• Comey to Trump: The Russians Didn't Influence the Election

• Bozell Urges America to Support MRC's 'SAVE THE SNOWFLAKES' Project
• Most Americans Want Christmas Celebrated in Schools, Poll Shows
• Columbia Reports Unproven 'Nazi' Report as Fact, Blames Trump
• UPenn Replaces Shakespeare With Black Lesbian Poet For 'Diversity'
• 'Good riddance, Mr. Reid': Romney clobbers Democrats' outgoing senior senator
• Trump's de-facto First Lady Ivanka is set to get her own East Wing office like Michelle Obama
• Aleppo evacuations begin after pro-Syrian government fighters 'open fire' on convoy
• US Federal Reserve raises interest rates: what happens next?
• Trump keeps making false claims about Russian hacking allegations