• U.S. to 'Take Action' Over Russia
• Preparing a Smooth Transition for the Repeal of Obamacare
• 7 Years on, Obamacare Is Less Pro-Life Than Anything We Were Told
• Obama's Last Gift to Planned Parenthood
• Fearmongering Harry Reid Is Spewing Lies About Obamacare
• Trump Vows to Back Term Limits. So Do These 48 Lawmakers.
• Facebook's Reliance on Liberal Fact-Checkers Means Your News Is About to Be Censored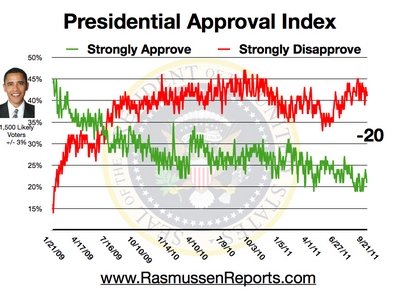 • Presidential Approval Index Tracking Poll
• 39% Blame Outside Factors for Clinton's Loss
• Fewer Voters Say Russia Is America's Friend In Fighting ISIS
• Beltway Confidential
• The Democrats' newest scapegoat: The Russians
• How to handle 'fake news'
• The Obama doctrine's crushing denouement in Syria

• Lynch Slips — Says No Evidence Of 'Technical Interference' From The Russians
• Soros And Big Banks Fund Anti-Trump Resistance Group
• What Kind Of Person Lies About Being A 9/11 First Responder? This 'Faithless Elector'
• Once-Beaming Hillary Clinton 'Glum And Downcast' At Millionaire Thank You Party
• Page Six
• The Sorest Losers Since the Invention of Democracy – Seth Lipsky
• A Headline-Winning Hate Crime That Wasn't
• What part of 'you don't get it' doesn't Hollywood get?


• China Holds First Live-Fire Drills With Aircraft Carrier, Warships
• Pentagon to Create Hypersonic Missile Defense Program
• Bartiromo Blasts Christine Pelosi, Calls Her Rude for Continuing to Speak Over Her
• Donald Trump Speaks at 'Thank You' Tour in Hershey, Pa.
• Obamacare Tax Subsidies Will Increase by $9.8 Billion Due to Premium Hikes
• Tucker Carlson: 'I've Never Had an Interview Like This in My Life'
• Mitt to the rescue?
• Video: Republican electors still getting death threats
• Ivanka Trump phoning Republicans in Congress to lobby for child-care plans
• Jeh Johnson: "No evidence" of hacking electoral machines or ballot counts

• The Note
• Obama Says US Will Respond to Russian Hacking
• Lynch Pushes Baltimore to Reach Police Consent Decree
• Don't Look to the Electoral College to Upend Trump Victory
• How Trump Team Is Considering Changing White House Press Briefings
"I must be honest. I can only read so many paragraphs of a New York Times story before I puke." -Rush Limbaugh
• Russia Hackers Tough to Find, and Tougher to Prosecute
• Trump Chooses Hard-Liner as Ambassador to Israel
• G.O.P. Plans to Replace Health Care Law With 'Universal Access'
• Obama Says U.S. Will Retaliate for Russia's Election Meddling
• Obamacare subsidies set to increase by $10 billion as costs spiral out of control
• Obama talks tough on Russia, vows U.S. will 'take action' for election hacks
• Illegal migration hits new high in November as families surge across border
• Obama appoints Mumia Abu-Jamal's attorney to Civil Rights Commission
• Polar Vortex: The Chilly Science of an Arctic Blast
• Huma Abedin asks for Weiner search warrants before docs released
• De Blasio fined over $47G for violating campaign finance rules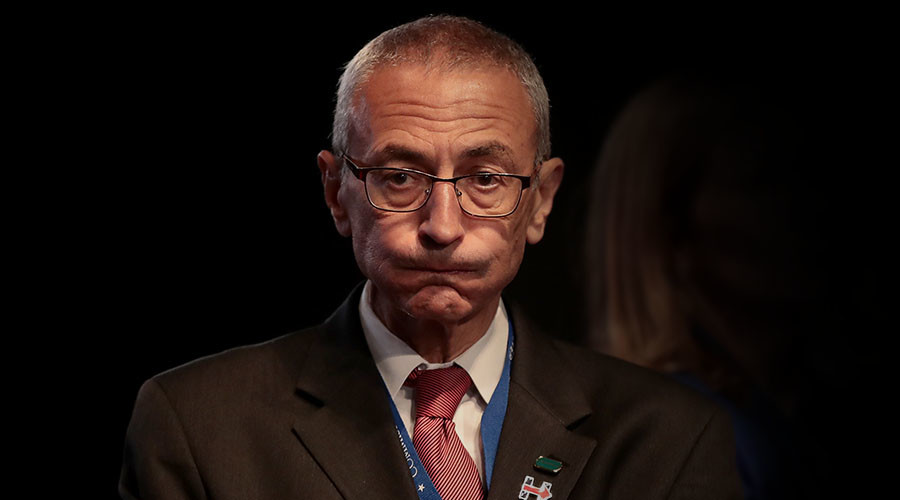 • The Briefing Room
• GOP: Electoral College voters will back Trump
• Report: Clinton says Putin holds grudge against her at donor party
• Podesta: 'Something is deeply broken at the FBI'

• Why Trump can't stop counterpunching
• Trump's DHS pick could be a 'force for moderation'
• Liberals cribbing from conservatives' playbook to attack Trump
• Democratic donors call for Clinton campaign post-mortem
• Obama pledges to 'take action' against Russia
• Trump picks hard-line attorney as Israel envoy, angering Jewish left
• Today's Standard
• The Courting of Pro-life Leaders

• Trump's Cabinet picks are among the most conservative in history.
• California is itching to take on Trump. Here are the prominent figures leading the charge
• Fears of Russia and Trump drive EU leaders to boost defense budgets



• Obama vows retaliation for suspected Russian hacking
• Syrian TV: Aleppo evacuation halted, rebels fired on convoy
• Trump lags predecessors on diversity as he picks Cabinet
• California electors favor changing electoral college



• Putin turned election hacks in Trump's favor: officials
• As Trump riles China, Taiwan tallies defense costs
• Clinton aide Abedin seeks to review Clinton emails search warrant
• U.S. tax reform proposal on border trade faces growing opposition



• Post Politics Blog



• Larry Kudlow a leading candidate for Trump's Council of Economic Advisors
• Obama says 'we will' retaliate against Russia for election hacking
• John Podesta: Something is deeply broken at the FBI
• Aleppo's fall is Obama's failure


• Facebook is going to use Snopes and other fact-checkers to combat and bury 'fake news
• Americans' Identification as Middle Class Edges Back Up
• Satisfaction With U.S. Direction Steady but Historically Low
• The Inside Story of Apple's $14 Billion Tax Bill
• Trump Rejects Climate Change, but Mar-a-Lago Could Be Lost to the Sea
• Jobs Aren't What They Used to Be
• Kellyanne Conway: Feminists Attacking Me are "Women Who Have Cats as Their Twitter Picture"
• GOP Senator Mocks Obama: "I'm Sure Vladimir Putin is Shaking in His Boots" After Barack Threatens Retaliation
• 12 Year-Old Islamist Tries to Blow Up German Christmas Market with Nail Bomb
INVESTOR'S BUSINESS DAILY
• Political News & Commentary: Andrew Malcolm
• Not Fake News: ObamaCare Subsidy Costs Will Jump 30% Next Year
• Sorry, Democrats, But Putin Didn't Steal The U.S. Election For Trump
• Slate Compares Donald Trump to Racist Mass Murderer Dylann Roof
• 'He's Obviously Unhinged': MSNBC's Scarborough Swipes at CNN's Chris Cuomo
• John Podesta Writes Scathing Op-Ed in WaPo: 'Something Is Deeply Broken at the FBI'
• Dan Rather smears Trump, pitches 'erecting a monument' for 'climate deniers' to showcase their 'stupidity'
• Report: Trump Courting Sylvester Stallone to Chair National Endowment for the Arts
• Schwarzenegger: 'Come Together, Stop Whining' and Support Donald Trump
• Florida Taxpayers Paid Pitbull $1 Million to Promote Tourism With 'Sexy Beaches' Music Video
• Sean Hannity Executive Producing Faith-Based Film 'Let There Be Light'
• Sore Loser Celebrities Beg Electors to Vote Against Trump
• Did Facebook Just Kickstart the Real Infowar?
• Hillary Clinton Toasts Her Mega-Donors At Donald Trump's Old Hotel

• RCP Blog
• Real Clear Markets
• Here's How Republicans Plan to Repeal Obamacare – Philip Klein
• Michelle Obama Leaves a Legacy Beyond Race – Emily Goodin
• Assange: Russian Government Was Not Source For Podesta, DNC Emails
• President Obama Says U.S. Will "Take Action" In Response To Russian Cyber Attacks On Election
• Obama's National Security Report Card — Unsatisfactory
WALL STREET JOURNAL: OPINION JOURNAL
• Best of the Web (James Taranto)
• At Long Last, the Fed Faces Reality – Gerald O'Driscoll
• Prepare for a Rocky Confirmation Process – William Galston



• Blogs: The Corner | Media Blog | Frum's Diary | Mark Levin | Sixers
• The Trump Cabinet: Bonfire of the Agencies
• Dylann Roof, Public Enemy
• Celebrities Rallying to Overturn Trump's Election Are Not Helping the Democratic Party
• Trump Cabinet Picks Should Fight Their Own Bureaucracies
• Is Trump Pursuing a 'Kissinger-Inspired Strategy'?

• Hillary Clinton, the Hiroo Onoda of American Politics



• 'Assured' Facebook Fact Checks Won't Target Based on Politics
• Alt-Left Insanity: National Freakout Gets Freakier
• NBC's Katy Tur: Trump Is 'Putting Putin Before the American Public'
• Newsweek's Eichenwald Humiliates Himself After Trump Slam
• NY Times CEO: Social Media Should Subsidize 'Real Journalism'
• Chris Hayes Defends Politico Reporter Fired Over Trump Incest 'Joke'
• CBS Channels Watergate: 'What Did Donald Know? When Did He Know It?'
• #FakeNews: Media Hyperventilates Over Another Made-Up Hate Crime
• Russian Reporter: Does Obama Feel 'Any Responsibility' for US-Russia Relations, Racial Tension, Election Rejection…
• Denzel Washington: 'Making a Movie is a Luxury;' 'Send Your Son to Iraq. That's Difficult.'
• Census Bureau: 4 Richest Counties in U.S. Are Suburbs of D.C.



• NBC: Obama Sat on Hacking Intel Because He Expected Hillary to Win
• Hillary Clinton: Putin's Grudge Against Me Led to Hacks
• WSJ: Kudlow in Running for Trump's Top Economic Adviser
• Sheriff Joe Arpaio: Obama's Birth Certificate a Forgery

• 7 Retailers That Aren't Afraid to Say 'CHRISTMAS'
• Most Americans Want Christmas Celebrated in Schools, Poll Shows
• Muslim Student Made Up Hate Crime Hoax Because She Missed Curfew
• Sanders: Trump Won Because He Fought Political Correctness and Media
• John Kerry REFUSES to join in claims Putin hacked the election
• CIA officials refuse to brief Congress on the truth about Russian hacking claims
• Obama warns America will 'take action' over Vladimir Putin's hacking of the US election
• Donald Trump's pick for US ambassador in Israel says he'll work from Jerusalem


• Hundreds leave besieged east Aleppo on first day of evacuation
• Justice department sues Michigan city over denial of proposed mosque