• Seattle Grapples With Homelessness Crisis
• Berlin Cops Say Suspect in Truck Attack May Not Be Right Man

• Here's the Tool Congress Can Use to Curtail Obama's Regulation Legacy
• Leading Critic of Trump's Attorney General Pick Withdrew Accusation in 1986
• The 'Staggering' Campaign of Liberal Billionaire George Soros to Swing Local Prosecutor Elections
• Middle School Girl Gets Suspended for Possessing a Butter Knife
• Foiled Coup Plot in US-Allied Montenegro Has Russia's Fingerprints All Over It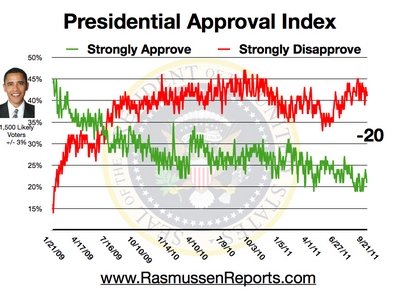 • Presidential Approval Index Tracking Poll
• Are Safe Spaces, Trigger Warnings Hurting College Graduates?
• Most Don't See Need for More Legal Immigrants Even with Border Control
• Beltway Confidential
• Time for new leadership and a new direction at the Labor Department
• What happened in Berlin
• Keith Ellison for dummies revisited

• CNN Uses Germany Attack To Bash The Right
• Anyone Who Reads About Russian Hacks And Donald Trump Should Read This First
• Donald Trump Fires Back After Bill Clinton Says He Only Appeals To 'Angry White Men'
• MSNBC's Chris Hayes Works Double-Time To Make Berlin, Turkey Attacks NOT Seem Like Terrorism
• Page Six
• Democrats keep pointing fingers everywhere but at themselves


• German Police Say Arrested Man May Not Be Christmas Market Attacker
• Taxpayers Foot Bill for 'Doggie Hamlet'
• From 'Flexibility' to 'Cut It Out'
• MSNBC Shows Wisconsin Protesters Having Meltdowns After Electors Vote for Trump
• Healthcare.gov Approves Fake Applicants in Undercover Investigation, Again
• Donald Trump Holds Last 'Thank You' Tour Rally in Mobile, Ala.
• 'Faithless Electors' so far Refusing to Vote for Hillary Clinton, Not Donald Trump
• Democrats, liberals most likely to unfriend on Facebook over politics?
• Progress? Democrats put blame for "faithless elector" flop on Hillary
• Mitch McConnell is getting ready to unravel Obama's coal rules

• The Note
• Michelle Obama Says 2016 Election 'Was Painful'
• Gunman Shouted 'Don't Forget Syria' After Shooting Russian Ambassador
• Trump Surpasses 270 Electoral College Votes
• Warrant Related to Clinton Emails to Be Unsealed Today
"I must be honest. I can only read so many paragraphs of a New York Times story before I puke." -Rush Limbaugh
• Merkel Says Attack on Berlin Market Was Act of Terrorism
• Turkey, Russia and a Killing: Explaining the Swirling Crises
• Electoral College Settles the Race but Can't Cool Tempers
• China Returns Drone It Snatched From U.S. Navy
• Hillary Clinton suffers more defections as Donald Trump wins Electoral College
• Officials fear terror cell behind Berlin attack, warn of more strikes
• Donald Trump taunts Bill Clinton: Doesn't know how to get out the vote
• Obama expected to ban drilling in Atlantic, Arctic oceans through executive action
• Bizarre Antimatter Emits Same Light As Regular Matter
• Trump tweets that Clinton lost due to focusing on 'wrong states'
• De Blasio insists CONY donors didn't get special treatment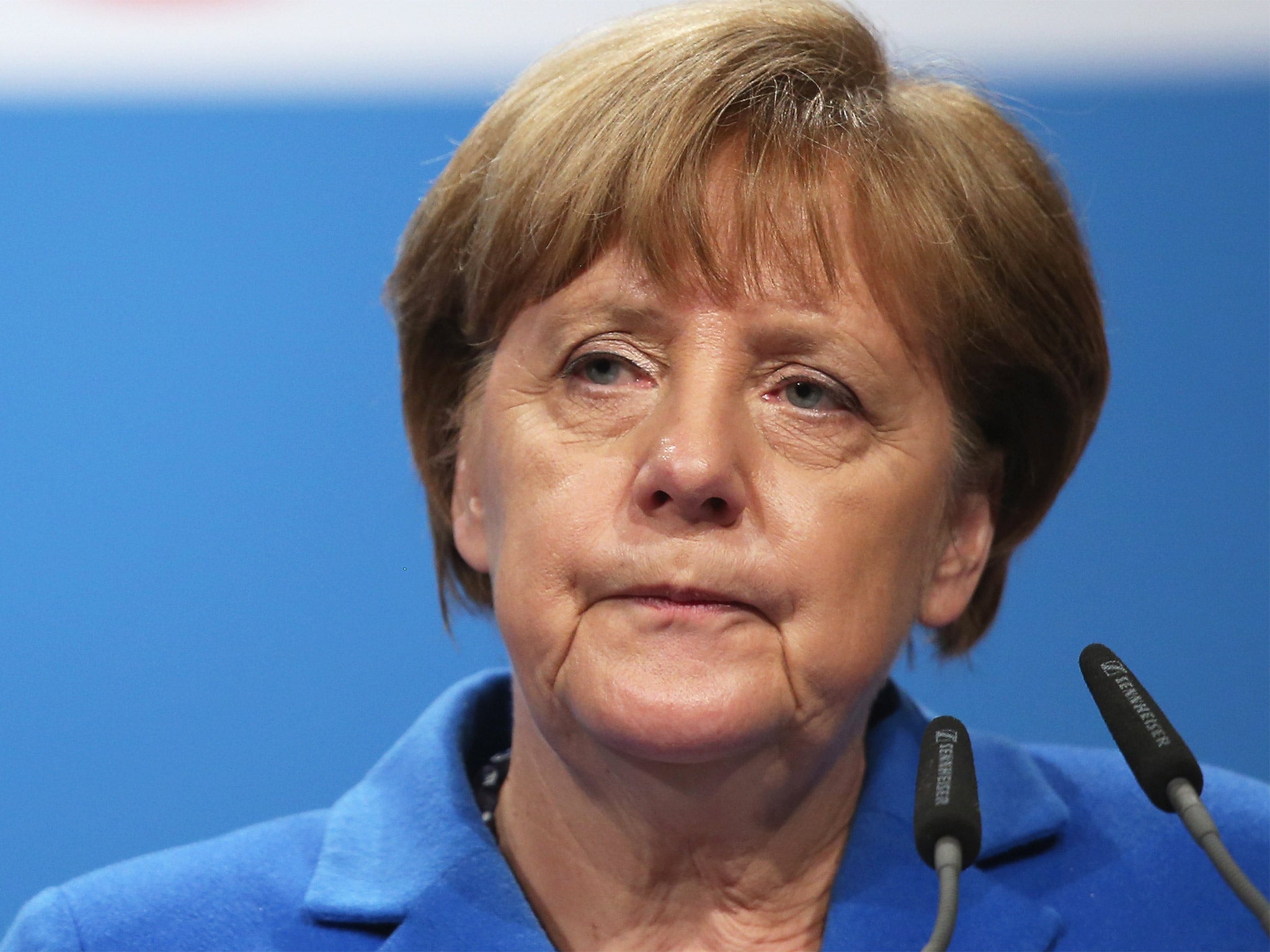 • The Briefing Room
• Liberal media enjoys post-Trump election boom
• Dems seize on Russia's meddling
• Merkel: We have to assume this was a terror attack

• Keith Ellison's one-man march
• Electoral College sees record-breaking defections
• Bill Clinton: Trump knows how to get 'angry, white men to vote for him'
• Judge orders unsealing of search warrant in Clinton email probe
• Trump calls Russian ambassador's assassin a 'radical Islamic terrorist'
• Obama's last coal rule likely headed for the chopping block in Congress
• Today's Standard
• The 'Trump Effect'

• With 304 votes, electoral college seals Donald Trump's election as president
• Why our presidents are elected by a clique of elites
• Election officials focus on whether voter ID laws contributed to Hillary Clinton's defeat



• Germany calls truck rampage a terror attack, seeks answers
• Berlin attack may make Merkel's re-election quest rougher
• North Carolina's 'bathroom bill' set on fast path to repeal
• Michelle Obama tells Oprah that 2016 election 'was painful'



• Trump wins Electoral College vote; a few electors break ranks
• Trump nominates trading firm founder Viola as Army secretary
• U.S. judge orders unsealing of Clinton email probe search warrant
• Kremlin says not in touch with Donald Trump's team: agencies



• Post Politics Blog


• Berlin police 'uncertain' suspect held is Christmas market attacker
• Donald Trump is serious about smashing GOP orthodoxy
• An assassination and a gunman's final words put Turkey on edge
• A photojournalist just captured history. We may not understand it for years.


• Berlin Christmas market attack: prosecutors assume armed person still at large
• Trump has no idea how to run a superpower, say Chinese media
• Economy Top Problem in a Crowded Field
• U.S. Economic Confidence Inches Up to New High

• How Goldman and Seinfeld Helped Put Steve Bannon in the White House
• The Promises Trump Voters Need Him to Keep
• What Voter Fraud? Election Officials Find 782 More Votes than Voters in Detroit
• German Politician Blames Merkel for Christmas Market Massacre: "These Are Merkel's Dead!"
• Courageous Brit Stands Up to Muslim Protesters Who Were Blaming Putin: "Obama Caused the War, Not Putin!"
• Man Pulls Out Pump-Action Shotgun and Starts Firing at US Embassy in Ankara, Turkey
• 'Faith Spotted Eagle' Cracks Glass Ceiling Snatches Electoral Vote from Hillary Clinton
• Terrorists Slaughter 12 at Berlin Christmas Market, Ambassador Assassinated in Ankara=> Obama Goes Golfing
INVESTOR'S BUSINESS DAILY
• Political News & Commentary: Andrew Malcolm
• The Real 'Fake News' Comes From The Mainstream Media
• Can Donald Trump Rein In The Regulators?
• Kurt Eichenwald Says on GMA: Trump Supporters Are 'Loading Up My Twitter Feed' to Inflict Harm
• Joe Scarborough: Clintons Need to 'Just Get Out of the Way,' Accept Loss Graciously
• WaPo OpEd: 'The electoral college is thwarting our ability to battle global warming'
• MTV Suggests New Year's Resolutions for 'White Guys'
• Report: Lindsay Lohan Spending Holidays with Refugees
• Fiona Apple Sings 'Trump's Nuts Roasting on an Open Fire' at Charity Concert
• Report: Sony Considering Reboots of 'All in the Family,' 'The Jeffersons'
• Whoopi Goldberg: I'm More Qualified to Be President than Donald Trump
• Comedian Michael Ian Black Shares Fake News in Attempt to Smear Breitbart as Racist
• Team Bernie: Hillary 'Ignored' Us in Swing States
• Donald Trump Electoral College Win Crushes the Last #NeverTrump Dream

• RCP Blog
• Real Clear Markets
• Setting the Record Straight on Sessions & School Funding
• Standing Ovation As Texas Electors Put Donald Trump Over The Top
• Bill Clinton: Hillary "Couldn't Prevail" Against FBI And Russia
• Nigel Farage: Obama "Virtue Signaling," Using "Project Fear" Propelled Trump To Victory
• Tucker Carlson: Democrats Trying To Flip Republican Electors Because "They Don't Believe In Democracy"
• Rove: "Pathetic" Podesta, Liberals Fortifying Bubble They Didn't Lose Because Of Lousy Candidate
• Obama's National Security Report Card — Unsatisfactory
WALL STREET JOURNAL: OPINION JOURNAL
• Best of the Web (James Taranto)
• Why Diplomats Are Agog at Trump's Ambassador to Israel – Vivian Bercovici
• Hamilton's Electors Vote Trump



• Blogs: The Corner | Media Blog | Frum's Diary | Mark Levin | Sixers
• The Animal Cunning & Instinct of Donald Trump – Victor Davis Hanson
• The 'Diversity' Fraud – Thomas Sowell
• Criminal Intent
• The Myth of Flyover Country's 'Real America'
• The Unconscionable Assault on Betsy DeVos
• Time to Get Rid of the EPA? Scott Pruitt May Be Just the Guy to Do It

• Elector Roulette: 'Faithless' Fakeout!
• Silver Lining to Boris Johnson's Kerfuffle



• Andrea Bocelli Bullied Out of Inauguration Appearance
• TV Execs Examine Biased Content: 'Are We Telling the Right Stories?'
• Hypocrisy: Fusion Slams A&E For Doing What Fusion Did Two Months Ago
• WashPost: Germany Upset at the 'High School That Stole Christmas'
• CBS's 'Madam Secretary' Saves World, Brokers Peace in Middle East
• ABC Highlights Electoral Disruptors, Shocked by Clinton Defections
• WH Boasts: Obama Commuted More Criminal Sentences 'Than Last 11 Presidents Combined'
• UN Chief: Abandoning Paris Climate Deal Will 'Condemn Future Generations to Untold Suffering'



• Report: Killer Still Armed, At Large in Berlin Christmas Market Attack
• Trump Tweets: Clinton Campaign 'Focused on Wrong States'
• Trump: Assassination in Turkey 'Must Be Universally Condemned'
• North Carolina's 'Bathroom Bill' Set on Fast Path to Repeal

• Climate Change, Guns Ranked Lowest Among American Concerns in 2016
• 1,574 PER DAY: Border Agents Struggle Under New Wave of Illegal Aliens
• President Obama Breaks Own Clemency Record with New Round of Pardons, Commutations
• Electoral College Officially Elects Donald Trump President
• Comedian Tom Arnold claims he has a copy of Apprentice outtakes of The Donald's racist rants
• Apple's Tim Cook explains why he met Trump saying he didn't want to be on sidelines of new administration
• Russia, Iran, Turkey meet without US on Syria and agree to broker peace talks
• Berlin terror attack: Police admit suspect arrested may not be the right man


• German interior minister: 'We have no more doubts that it was an attack'