• Donald Trump Suddenly Like Carlos Slim
• How the Berlin Terror Attack Exposes Angela Merkel's Weakness
• 3 Ways Politicians Play Politics With Public Employee Pensions
• Labor Secretary's Bid to Lead Democrats Comes Under Legal Scrutiny
• Clarence Thomas Should Be Included in the African-American History Museum
• Terror Strikes the Streets of Berlin
• Why I Took My Daughter to Lay Wreaths at Arlington National Cemetery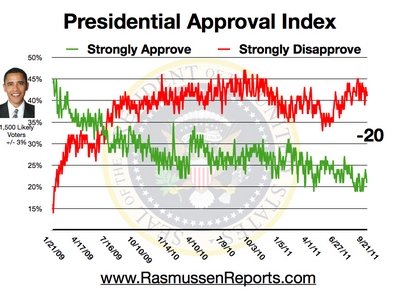 • Presidential Approval Index Tracking Poll
• Most Don't See Need for More Legal Immigrants Even with Border Control
• America's Best Days. Happy Days Are Here Again?
• Beltway Confidential
• Liberals, Drugged on Power, Suffer Withdrawal Symptoms
• The latest from Berlin: Last name, photo & more
• About that "typo"

• Media Blackout On Obama's Last-Minute Civil Rights Appointments
• Bill Clinton: 1994 Loss Was Because Of 'Angry White Men.' Sound Familiar?
• Berlin Police Launch Manhunt For Tunisian Refugee Suspect
• O'Reilly: The Left Wants To Take Power From White Voters
• Page Six
• Obama's 'safe space' hypocrisy
• The booming Dow is a sign of how Trump can silence critics


• Navy Restores Rating Titles After Public Backlash
• New York Times Gives Valuable Publicity to White Nationalism
• Obama Uses Executive Power to Ban Offshore Drilling Day After Warning Trump Not to Use Executive Orders
• Congress: Obama Admin Fired Top Scientist to Advance Climate Change Plans
• Peters on Berlin Christmas Market Attack: German Police 'Really Screwed This One Up'
• Schumer on Trump's Trillion Dollar Infrastructure Deal: 'Sounds Good to Me'
• ObamaCare co-op in Maryland stops handling ObamaCare business
• Navy abandons plan to rename jobs with "man" in the title
• Keith Ellison's tax cheating, scofflaw history comes back to haunt him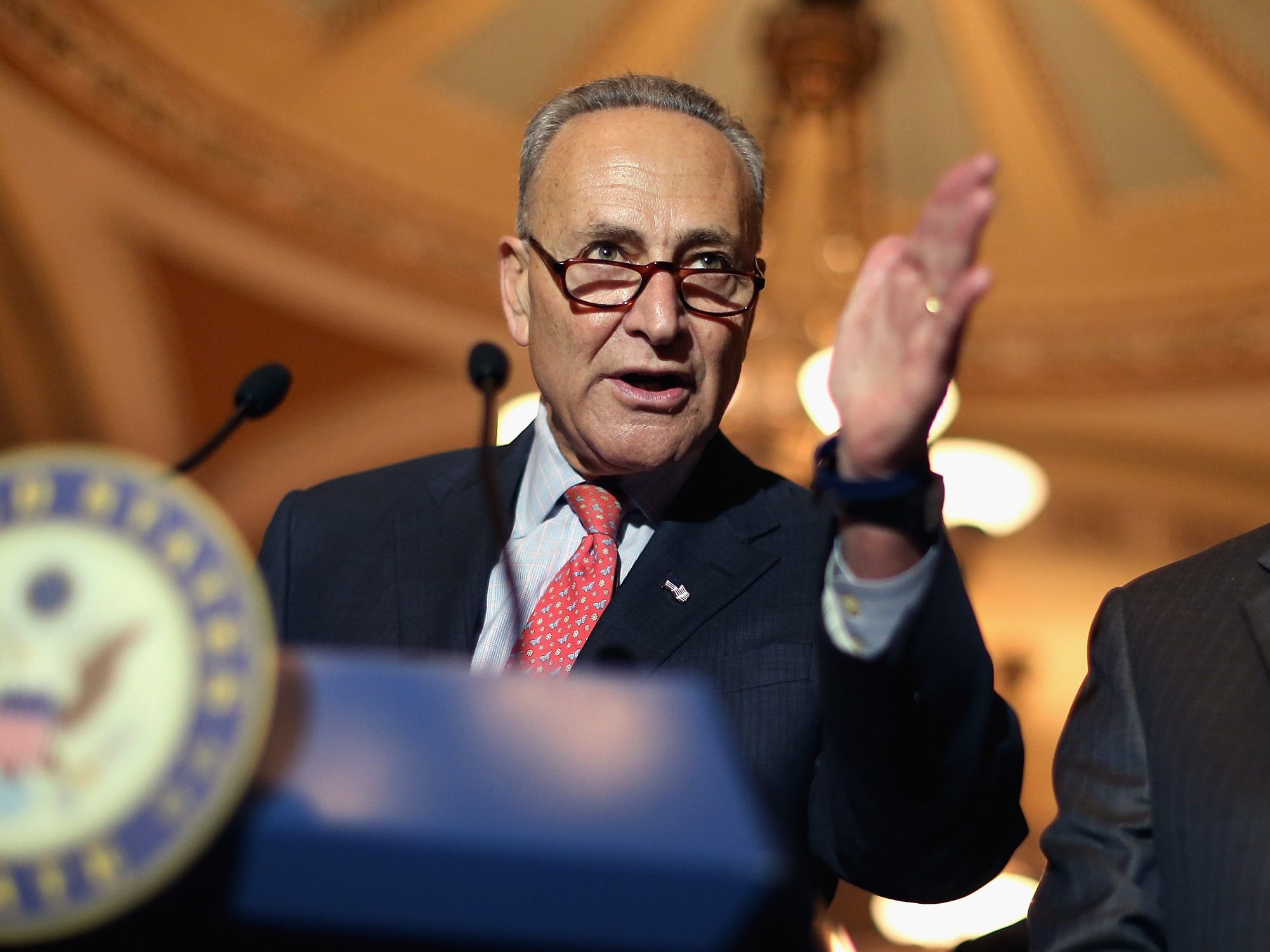 • The Note
• Energy Dept. Offers $2B Loan to Carbon-Storage Project
• Trump Meeting Security Adviser After Attacks Abroad
• Rogue Elector Uses Vote to Highlight Dakota Access Pipeline
• Schumer Says Trump's Trillion-Dollar Infrastructure Plan 'Sounds Good to Me'
"I must be honest. I can only read so many paragraphs of a New York Times story before I puke." -Rush Limbaugh
• Germany Hunts Tunisian Tied to Truck Attack That Killed 12
• Rex Tillerson's Lucrative About-Face on Russia
• Obama Restricts Drilling Off Atlantic and Arctic Seaboards
• Russia, Iran and Turkey Meet on Syria, Excluding U.S.
• Obama uses executive authority to thwart Trump, bans new Atlantic, Arctic drilling
• Donald Trump: I would have done better, 'if that is possible,' if election based on popular vote
• German investigators seek Tunisian suspect in Berlin market truck attack
• N.C. 'bathroom bill' repeal effort leaves conservatives feeling betrayed
• Are Wealthy People More Giving?
• Trump starts day with tweets about election he won 6 weeks ago
• Trump doc: 'If something happens to him, then it happens to him'

• The Briefing Room
• FBI director under pressure to explain Clinton bombshell
• New questions complicate Ellison's bid for DNC chair
• Trump tweets he could have done better in popular vote

• Trump claims he could have also won the popular vote, if he wanted to
• Trump posse browbeats Hill Republicans
• Researchers race to copy Obamacare data for fear it will vanish
• Clinton allies rip into FBI after search warrant unsealed
• Michelle Obama: 'We are gonna be there for the next president'
• Schumer fires video unit staff
• Today's Standard
• The Greatest Hits From Obama's Post-Election Exit Interviews

• Courts could be a firewall if Trump seeks to expand presidential powers
• Millions more Americans able to afford doctor's visit under Obamacare, study shows
• Obama will use his executive authority to impose new permanent bans on offshore drilling



• Gingrich says Trump dislcaims 'drain the swamp'
• Deadly Mexico fireworks blast hit market packed for holidays
• North Carolina lawmakers meeting to consider HB2 repeal
• Tunisian hunted by Germany was seen earlier as terror threat



• How the U.S. bobbled Russia's disinformation campaign
• German police hunt Tunisian asylum-seeker over Christmas market attack
• Kremlin says almost all communication channels with U.S. are frozen: RIA
• Wall Street little changed; Dow still flirting with 20,000



• Post Politics Blog


• Congratulations, Trump. Welcome to hell.
• Trump voters didn't take him literally on Obamacare. Oops?
• The Trump administration is on its way to a new ethical low
• Berlin attack typical of ISIS strategy to divide Muslims from others


• GOLDMAN SACHS: The Fed may ruin one of Trump's biggest plans for the economy
• Economy Top Problem in a Crowded Field
• Can Bad Managers Be Saved?
• How One Huge American Retailer Ignored the Internet and Won
• 'Anonymous Billionaire' Ready for Spotlight After 1,000% Rally
• German Officials Tried to Send Berlin Market Killer Back to Tunisia But 'Couldn't'
• Look What Liberal Media Says Turkish Assassin Was Screaming Compared to What He Was Actually Screaming
• Ohio GOP Delegate Casts Vote for TRUMP Then Torches All of His DNC Troll Letters in Yard Pit
• Democrat Media Fail: Only 29% of Americans Convinced Russia Was Behind Election-Year DNC Hacks
• Disgusting Trollop Lena Dunham: I Wish I Had an Abortion
• Obama Admin Fired Top Scientist to Advance Global Warming Junk Science Agenda
INVESTOR'S BUSINESS DAILY
• Political News & Commentary: Andrew Malcolm
• The Real 'Fake News' Comes From The Mainstream Media
• As He Leaves Office, Obama Makes A Last-Ditch Effort To Kill Off Fossil Fuels
• Ted Cruz is Right, Clarence Thomas Should Not Be Snubbed by National Museum of African American History
• Man Behind Viral Delta Video Has History of Faking Anti-Muslim Incidents
• Despite media's Arctic record heat claims, 'there is nothing unusual going on in the Arctic'
• Richard Marx Helps Subdue Violent Passenger on Korean Air Flight
• Andrea Bocelli Out of Running for Trump Inauguration After Boycott Threat
• Megyn Kelly Hints at Dissatisfaction with Fox News
• Lena Dunham: I 'Haven't Had an Abortion, But I Wish I Had'
• MILO: Here Are My 2017 New Year's Resolutions for MTV
• Bill Clinton Passes the Buck to James Comey
• Here's Why Democrats Must Not Abandon Identity Politics

• RCP Blog
• Real Clear Markets
• An Emerging New Center – Jon Huntsman & Joe Lieberman
• Bolton: Germans Think They Have Lost Control Of Their Country, Merkel Opened Country To Terrorism
• 'MTV News' Deletes YouTube Video Telling "White Guys" What They Could Do Better In 2017 After Backlash
• Obama's National Security Report Card — Unsatisfactory
WALL STREET JOURNAL: OPINION JOURNAL
• Best of the Web (James Taranto)
• Trump's Market Mandate – Holman Jenkins
• Coal in Trump's Stocking



• Blogs: The Corner | Media Blog | Frum's Diary | Mark Levin | Sixers
• Conservatism in the Era of Trump Tim Alberta
• Will Trump Be the Transformative President Obama Wanted to Be?
• The Tragic Downfall of the Consumer Financial Protection Bureau
• The Jihad Online
• In Defense of Farmers, Hunters, and Meat-Eaters

• Justice Thomas and the National Museum of African American History and Culture
• The Desperate Revisionism of the Left



• The Double Standard on Election Acceptance
• Lena Dunham Apologizes for 'Distasteful Joke' with Abortion 'Donation'
• Shock Story: Telemundo Reports on Lawful Gun Ownership In Mexico
• Hypocrisy: NBC Pounces on Trump Family Pay-to-Play Accusations
• Bored CBS Knocks Trump's Cabinet Picks for Their Wealth
• Brian Williams Oozes: Michelle Obama Is 'Hugely Popular' Whose 'Future Appears Limitless'
• 'Elle:' 'Exceptional' Ivanka Trump is Dangerous to Women
• $1,953,210,272: HUD Announces Record in Grants to 'End Homelessness'; 59% to D.C. and States That Voted for Clinton
• USDA Blog: 'Minneapolis School Embraces Family-Style Dining'
• Denzel Washington on Media: If You Read The Newspaper, 'You're Misinformed'
• The Double Standard on Election Acceptance



• After Violence Abroad, Trump Meeting With Incoming Security Adviser Flynn
• Clinton Wins Popular Vote by 2.8M; Trump Tweets Retorts
• House Committee: Obama Fired Top Scientist Over Climate Change
• Lena Dunham Apologizes for Saying 'I Wish I Had' an Abortion

• Obama: 'Don't Go Around Just Looking For Insults'
• MTV Video Attacking 'White Guys' Removed From YouTube, Facebook
• NYT Thinks Election Rules Should Only Work for Them
• New Report Shows 70% Of Illegal Alien Kids Are Older Teens
• Berlin is on alert for new terror attack as police hunt armed ISIS gunman
• Trump inauguration takes shape
• How many faithless electors voted against Trump and have they influenced past US elections?
• Why is the Dow Jones headed for the 20,000 mark?


• At immigration detention center, every child has same Christmas wish: freedom
• 3,000 people stranded at Aleppo checkpoints in freezing cold