• How Pope Francis Inspired These CEOs
• Reagan, Bush on The Atlantic's Short List for 'Worst Leader of All Time'
• 5 Ways the Feds Might Trip Up Santa Claus This Year
• Campus Disinvitations Hit Record Number in 2016, Report Says
• Fearing Late Action by Obama, Republicans Consider Curbing Presidential Power to Declare National Monuments
• 'We Have to Defend Our Motherland': On the Front Lines of Ukraine's War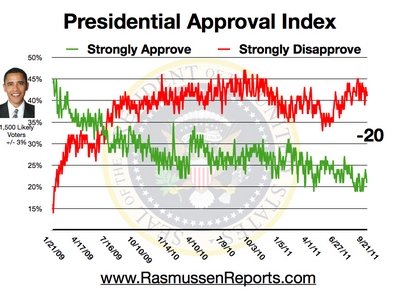 • Presidential Approval Index Tracking Poll
• Americans Are Ready for a Joyous Christmas
• 20% of Men Are Last-Minute Shoppers This Christmas
• Beltway Confidential
• Republican lawmakers must hang tough with Trump
• Keeping politics out of pensions
• Mr. Ellison regrets
• The Latest From Berlin: Two Arrested at Mosque

• Donald Trump Is Going Golfing With One Of The Biggest Names In The Sport Today
• Only One Former President Is Going To Donald Trump's Inauguration
• Liberals Blame The Victim For Ivanka Harassment On JetBlue Flight
• Newcasters Ridiculed Idea Miss. Church Burning Wasn't A Hate Crime
• Page Six: Anthony Weiner spotted on the subway
• Air Rage at Ivanka? The Bitter Left Has Lost Its Mind – Karol Markowicz
• Trump casts his first UN veto a month before taking office
• The 'fake news' epidemic that doesn't get denounced


• Lawmakers Demand Longer Review of Chinese Firm's Deal to Purchase Chicago Stock Exchange
• Kellyanne Conway: Queen of the Comebacks
• The Return of Street Corner Conservatism
• CIA, NSA Missed Warning Signs of Snowden Betrayal
• Markay on Obama: 'He Seems Incapable of Thinking There Might Be Legitimate Criticisms of His Policies'
• Luis Gutierrez Paid Wife Over $100,000 From Campaign Funds in 2016 Cycle
• So we're finally checking the social media accounts of some foreign travelers
• Homicide rate is up in 16 of 20 large American cities
• Cotton: Obama admin shot down my proposal to fight Russian propaganda


• The Note
• Berlin Market Attack Suspect Killed in Shootout With Police
• Hijackers of Libyan Jet Have Begun to Release the 118 on Board: Report
• Aleppo Confronts Vast Destruction Left by 4 Years of War
• Trump Tweets U.S. 'Must Greatly Strengthen' Nuclear Capabilities
"I must be honest. I can only read so many paragraphs of a New York Times story before I puke." -Rush Limbaugh
• Translating Trump on Nuclear Weapons
• How the Obama Coalition Crumbled
• House Report, Evidence Redacted, Ties Snowden to Russian Agencies
• Senator Looks to Expand Protections for Whistle-Blowers
• Obama's team cancels Muslim registry to foil Trump's 'extreme vetting' plans
• Limbaugh: 'Participation trophy' for Clinton may 'shut up' liberals on Trump loss
• Biden says Clinton lost because she never figured out why she was running
• Obama's Hawaii Christmas vacations cost taxpayers $35 million over 8 years
• 5,000-Year-Old Nativity Scene Found in Egypt
• Trump and Putin say on the same day they want to build up nukes
• Trump pits fighter jet companies Boeing, Lockheed Martin against each other via Twitter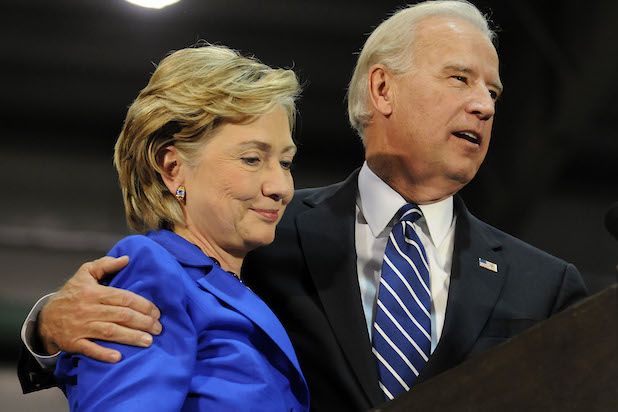 • The Briefing Room
• Trump's CIA pick faces 'serious management problem'
• Trump alarms arms-control community with nuke tweet
• Biden: Clinton never figured out why she was running

• Trump writing his own White House rules
• Trump threatens to upend U.S. nuclear weapons policy
• Carter is only former president to RSVP for Trump's inauguration
• Democrats aim to launch comeback with Cabinet showdown
• Obama planning farewell speech in Chicago next month
• Inside Trump's dalliance with Democrats
• Today's Standard
• Mucking Out the Justice Department

• Suspect in Berlin market attack is killed in Milan shootout
• As Democrats ponder their future, Joe Biden makes a plea for a focus on the middle class
• Obama eliminates post-9/11 registry for foreigners, making it harder for Trump to restart it



• Berlin truck attack suspect killed in Milan police shootout
• Spokesman says Trump tweet puts world on notice
• Israel accuses Obama of anti-Israeli 'shameful move' at UN
• 'Nothing unusual' in Trump's nuclear comments, Putin says



• Putin says Democrats sore losers, praises Trump
• Chinese media alarmed at Trump trade adviser, warn of U.S. showdown
• Trump taps RNC's Spicer for White House spokesman
• Trump on nuclear weapons tweet: 'Let it be an arms race' – MSNBC
• Putin says wants constructive relations with Trump



• Berlin attacker killed in Milan; video shows he pledged allegiance to ISIS
• Putin to Democratic Party: You lost. Get over it.
• Robert Gates: There's value in Trump's 'disruptive approach'
• Trump has a brilliant media strategy. If only he had a strategy for governing.

• Security a Top Issue in Central African Republic, South Sudan
• Five Key Findings on Religion in the U.S.
• Merry Christmas. Don't Be Stupid.
• Ignoring Climate Change Just Got More Expensive
• Marine Le Pen Short On Cash; Banks Trying To Kill Populism
• Berlin Christmas Market Killer Fled to Mosque for Protection After Massacre
• Obama Hopes to Thwart TRUMP's Economic Boom With Last Minute Ban on Oil Drilling
• WaPo Says Attendees at Deplora-Ball Want "Whites-Only Nation"
• Barack Obama Says Reparations to Blacks for Slavery "A Good Argument"
INVESTOR'S BUSINESS DAILY
• Political News & Commentary: Andrew Malcolm
• As He Leaves Office, Obama Makes A Last-Ditch Effort To Kill Off Fossil Fuels
• Democrat Politicians' Biggest Problem? Their Own Voters
• Can Trump Undo Obama's Last-Minute, Job-Killing Regulations?
• Report: This Year, Kids' Letters to Santa Include Pleas For Their Parents To Not Be Deported
• 'He Had a Hand in Disseminating a Hoax!': Carlson Blasts 'Activist' Brian Stelter For Retweeting Viral Delta Video
• Despite media's Arctic record heat claims, 'there is nothing unusual going on in the Arctic'
• Rockettes to Perform at Trump Inauguration
• Celebrities Boycott Delta After YouTube Hoaxster Booted From Flight
• Gene Simmons: Trump Won 'People Should Get Over It and Move On'
• Anthony Bourdain Pledges to Boycott Trump's Washington DC Restaurant
• 'Daily Show' Suggests Christmas Gifts of Birth Control for Women
• Passengers Freed from Hijacked Libyan Airliner in Malta
• Cop Who Fatally Shot Berlin Suspect Anis Amri Was a Trainee

• RCP Blog
• Real Clear Markets
• Experts: Trump Needs WH Team Before Cabinet – Alexis Simendinger
• The Illogic of Russian Hacking – Brian Kennedy
• Conway: Trump WH Will Have A "Traditional" Relationship With The Press
• Conway On Managing White House Job: "I Don't Play Golf And I Don't Have A Mistress"
• Democrats Care About Their Power, Not About Russian Hacking
WALL STREET JOURNAL: OPINION JOURNAL
• Best of the Web (James Taranto)
• Obama's Midnight Regulation Express – Kimberly Strassel
• The Smartest Thing I Heard in 2016 – Peggy Noonan



• Blogs: The Corner | Media Blog | Frum's Diary | Mark Levin | Sixers
• What Would It Take for Liberals to Reject Black Lives Matter? – David French
• The Fall of Aleppo and Obama's Shameful Legacy
• Manners, Even in the Age of Trump
• Why Journalists Always Tap the Brakes on Terrorism Stories

• Too Much Race Anger
• 'Tis the Season to Make America Hate Again



• Celebs Protest Rockettes Inauguration Gig: 'No One Should Be Forced'
• 'Vampire' Author Anne Rice Says Climate Change Influenced New Book
• 2016 'Was One Big Embarrassment of Fake News' For Media
• Fake News from the NYT? No Skepticism for YouTube Hoaxer's Plane Tale
• Nets Ignore Obama Administration Possibly Turning Against Israel
• Yahoo: Man Harassing Ivanka Trump Ejected Only For 'Questioning' Her
• Islamic Bloc Wants Media to Stop Promoting 'Terrorism' But What Is It?
• Lawmakers Demand Changes as Cuban Migration to US Surges
• S.C. Bill Would Require All New Computers, Smart Phones To Block Porn
• Prince Charles Mentions Muslims, Religious Persecution, 'Populist Groups' in His Christmas Message



• Trump on Nukes: 'Let It Be an Arms Race'
• Trump: I'll 'Always Be Trying to Drain the Swamp'
• Milan Police Kill Berlin Attack Suspect in Shootout
• Trump: 'I Want the People' at Inauguration, Not Celebs

• Josh Earnest's 5 Most Arrogant Assertions of 2016
• Businesses Urge Quick Confirmation of Trump Picks to Undo EPA Regs, Obamacare, Exec. Orders
• Trump: Berlin Attack Proves Muslim Ban Would be '100% Correct'
• Pregnant Waitress Blessed with a Massive Tip for Christmas
• Los Angeles – sex therapist claims city's Hillary-supporting women have lost their libido over Trump victory
• Surprise! Electoral college 'rebels' who wanted to stop Trump WERE in touch with Clinton campaign
• Italy's heroes: The police officers who finally put a stop to Berlin attacker's escape across Europe
• Some of Britain's top universities are becoming no-go zones for Jews, Baroness claims


• Trump reportedly doubles down on nuclear weapons expansion
• Vladimir Putin: defeated Democrats' blame game 'not very dignified'