• How Hillary Clinton Will Take on Donald Trump's Foreign Policy
• Income Hasn't Fallen Like Federal Labor Statistics Show, Experts Argue
• Obama Administration Keeps House Republicans Waiting on Transgender Bathroom Order
• The EPA's Green Parachutes: $25,000 Buyout Bonuses for Agents Retiring Early
• Your Money Is Going to Planned Parenthood Whether You Like It or Not
• Obamacare's 13th Co-Op Is Closing. Why More Could Follow.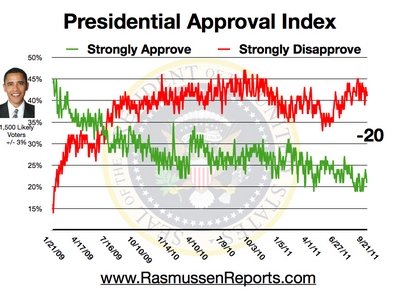 • Presidential Approval Index Tracking Poll
• Most Voters Favor 'Blues Lives Matter' Law in Their State
• White House Watch: Clinton 39%, Trump 38%
• Beltway Confidential
• Let's not blur the distinction between legal and illegal immigration
• Obama filches billions to pay for his dog's breakfast
• CRB: Respecting the respectable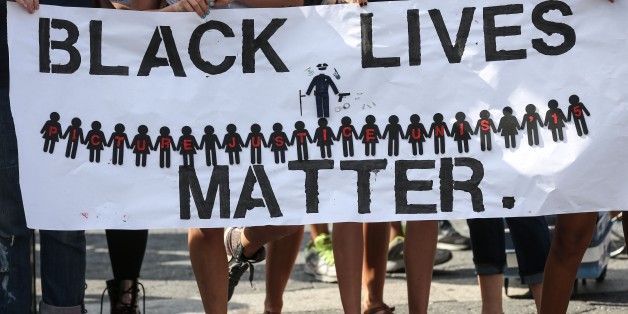 • Black Lives Matter Leader Charged With Sex Trafficking Is Also An Alleged Charity 'Scammer'
• Judge Presiding Over Trump University Case Is Member Of La Raza Lawyers Group
• Black Lives Matter Gets HS Teacher Fired Over Blog Posts
• Mitch McConnell Says Tea Party Got 'Hijacked'
• Page Six
• Pathetic Excuses, Endless Stonewalls: Clintons' Version of the Truth


• Obama Administration Goes After Salt
• Harvard Hires Iranian Regime Supporter Who Warned of 'Jewish Threat'
• 'Fair Wage' Proponent Ted Strickland Promotes Unpaid Positions
• Iran Adds New Demands for $8.6 Million Nuke Material Sale to Obama Admin
• Forbes: Obama's Ambassador for Global Entrepreneurship Now Worth Zero Dollars
• De Blasio's New York: City Now Defines Gender as Male, Female, 'Or Something Else Entirely'
• When did we "stop trusting the government?" We never really did.
• #NeverTrump? More Republicans have already rallied behind him than any other nominee since 1980 (except one)
• So what's up with Obama's stammering attack against Trump
• Al Sharpton still too busy to pay his taxes

• The Note
• State Dept. Admits to Editing Iran Press Briefing Video
• NY Atty. Gen. Slams Trump U. as 'Fraud From Beginning to End'
• Clinton to Go After Trump in National Security Speech
• Emails: Clinton Staff Reviewed Remarks, Questions for Events
"I must be honest. I can only read so many paragraphs of a New York Times story before I puke." -Rush Limbaugh
• Clinton to Paint Trump as a Risk to World Order
• Trump's Secret Weapon: Letters of Flattery and Revenge
• Trump Vows to 'Make a Real Run' at California in November
• What We Know About Hillary Clinton's Private Email Server
• Hillary Clinton's chief email defense is false
• How Donald Trump is resurrecting the 'great silent majority'
• Obama consumer board to issue new payday loan regulations that could sink lenders
• Begging works: Clinton fundraising ticks up in May; campaign raises $27 million
• Most of US Likely to Have a Scorching Summer
• Obama warns America not to fall for Trump's 'okey-doke'
• Gov. Cuomo steps in de Blasio's 'sideshow' that distracts investigations over who leaked a memo alleging criminal wrongdoing

• The Briefing Room
• Showdown over ObamaCare subpoenas quickly escalating
• Doubts creep into Trump-Clinton polls
• Feds try to quash Republicans' lawsuit over Clinton messages

• Bernie's superdelegate moon shot
• Reid unloads: McConnell 'cuddled up' with Trump
• Trump can't seal the deal with swing-state Republican establishment
• State Dept. thanks Fox reporter for flagging deceptive video editing
• Clinton tech aide plans to take the Fifth at deposition
• Obama stages Republican voter intervention
• Today's Standard
• John Kerry: With 'Terrorism and … Several Wars … Why Are We Focused on the Oceans?'

• Hillary Clinton is making a big last-minute push to win California
• Millions sit idle in California's U.S. Senate race as big donors wait for end of the primary
• Obama previews his role in the presidential campaign as an attacker of Trump's proposals



• Clinton to attack Trump on foreign policy
• Emails: Clinton staff reviewed remarks, questions for events
• Trumped: PGA Tour event at Doral headed for Mexico City
• 'Myth-busting' Obama tries to debunk GOP on the economy



• Occasional Ohio voters may be shut out in November
• Obama says transgender bathroom directive based on law
• Obama slams Trump for promising to roll back Wall Street reforms
• Clinton to blast Trump on North Korea, NATO in foreign policy speech



• Post Politics Blog


• Trump's vendetta against federal judge alarms legal experts
• Trump gave money to a veterans group with ties to a backer Hannity
• Can Trump ride white anger into the White House? It may be a fantasy
• The painful, private life of Clinton's aide comes into sharp focus in film 'Weiner'

• U.S. Worker Perceptions of Hiring Activity Best Since 2008
• Economy Remains Top Priority for Next President
• More Americans Plan to Retire After 70
• Did Hillary Clinton Really Restore America's Reputation in the World?
• Global-Warming Alarmists, You're Doing It Wrong – Megan McArdle
• Wow! Obama Tries to Trash Donald Trump and Turns into a Stuttering Mess
• Venezuela's Socialist Prez Backs Bernie Sanders Because, of Course, He Does
• Eric Trump: Anyone Voting in This Next Election Should Be Forced to See "13 Hours"
• Michelle Fields Repeats Lie "I Nearly Fell to the Ground" in New Book
• "What Gives?" Liberal PBS Host Gwen Ifill Lectures Indiana Town for Not Embracing Obama (Video)
INVESTOR'S BUSINESS DAILY
• Political News & Commentary: Andrew Malcolm
• Why Donald Trump Doesn't Give A Hoot About 'Brexit'
• Clinton E-mail Scandal: Hillary's Latest Excuse Is Her Worst Yet
• Beat the Press: Why Trump's All-Out Attack on an Unpopular Political Press is Working
• Why Not David French for President?
• Is Erin Andrews the New 'Most Interesting Person in the World' For Dos Equis?
• Bloomberg journalist: 'Global-Warming Alarmists, You're Doing It Wrong' Arguments 'sound more like theology than science'
• 'Game of Thrones' Star Under Fire for Saying Men Face Sexism in Hollywood
• Institutional Left Partners with MTV for Millennial Voter Campaign
• Debra Messing Poses for Gun Contol Selfie As UCLA Shooting Unfolds
• Pope Awards Medals to Celebrities George Clooney, Richard Gere, Salma Hayek
• Clinton Email Architect Pleads the 5th
• Feds Clamp Down on Payday Loan Rates

• RCP Blog
• Real Clear Markets
• Middle-Class Pain: Stagnant Pay Says It All – Alexis Simendinger
• Trump's Authentic Republicanism – F.H. Buckley
• "Never Trump" Groups Struggle to Craft Strategy – Caitlin Huey-Burns
• Even Odds for 2016: Is Trump a "Spoiler" or a "Game-Changer"?
• At This Point, It Should Make All the Difference
WALL STREET JOURNAL: OPINION JOURNAL
• Best of the Web (James Taranto)
• Why Clinton Should Fear ObamaCare – Karl Rove
• Connecticut's Hedge-Fund Bribe



• Blogs: The Corner | Media Blog | Frum's Diary | Mark Levin | Sixers
• The British Will Choose Their Destiny
• Why Conservatives Don't Become Professors
• Trump vs. Hillary: November's Grim Choice for Conservatives
• Walls and Immigration Ancient and Modern

• A Leader Without a Moral Compass. In Hiroshima, an act of unmitigated contempt
• Ho Chi Minh's Dupe. In Vietnam, our president again insisted the Stalinist Ho was the second coming of Thomas Jefferson.



• 'Under the Gun' Director Refuses to Apologize to 'Radical' Group
• Top Firms Like Walmart, ExxonMobil Gave $4.8 Billion to Charity in '15
• Hold the Righteous Indignation About 'Trump's Tirade' on the Media
• Obama Gushes Over PBS's 'Civility' in Town Hall, Attacks Talk Radio
• Assisted Suicide Cause Gets Boost from Jorge Ramos
• Kerry Tells Students Why SecState in Age of Terrorism is Focused on the Oceans
• 20.1%: Calif. Metro Area Has Nation's Highest Unemployment Rate
• FDA Mandates 'Food Defense Plans' Against 'Intentional Adulteration Related to Terrorism'



• Trump Targets Republicans Who Won't Support Him
• WSJ/NBC Poll: Clinton, Sanders Neck-and-Neck in California
• Elon Musk's Vision of Future: Robot Cars, AI Run Amok
• New York AG Eric Schneiderman: Trump University 'Straight-Up Fraud'

• Obama: Prepare to Flee Climate-Caused Hurricane Devastation
• Pres. Bil Clinton Lost 1,000,000 Emails: The 1st Clinton Email Scandal
• Bozell Calls for Telemundo Firings Following Staged Anti-Trump Video
• US Immigration at 15-Year High, 3 Million Arrivals In 2 Years
• Hillary recruits Jon Bon Jovi to help her win New Jersey
• Trump warns Obama that if he hits the campaign trail 'I'm allowed to hit him just like I hit Bill Clinton'
• Donald Trump is about to make his most controversial decision yet
• Hillary Clinton must choose left-wing running mate, says Bernie Sanders


• Hillary Clinton holds slight edge on Donald Trump in new Quinnipiac poll
• Trump chair Paul Manafort: 'mercenary' lobbyist and valuable asset
• Hillary just unleashed one of her most stinging critiques yet on Donald Trump