• Hillary Clinton Closes In on Democratic Nomination With Puerto Rico Win
• 72nd D-Day Anniversary: All Who Serve Are a Part of the Greatest Generation
• Students Sue North Carolina State University for Regulating Religious Speech
• Disability Advocates React to 'Me Before You': 'Our Suicides' Are 'Tragedies'
• StemExpress Sold Baby Body Parts for 4 to 6 Times Cost, House Probe Alleges
• Obama's Real Legacy on Immigration Enforcement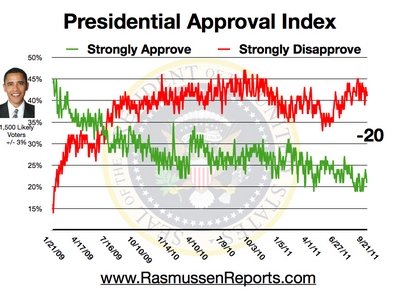 • Presidential Approval Index Tracking Poll
• The Undecideds Have It
• Voters Give Trump University Low Marks for Impact So Far
• Beltway Confidential
• Tape Recordings President Obama Wants to Conceal
• Ex-Secret Service Officer: White House staff lived in fear of Hillary

• Gawker Troubles Deepen As Crowd-Sourced Bounty On Nick Denton Reaches $50K
• EPA Pollutes River, Uses Scare Tactics To Take Control Of A Colorado Town
• Reporters Embedded With Clinton Campaign Criticize Spox's Claim That Candidate Is Available To The Press
• The Suit Against Marilyn Mosby In Freddie Gray Case Has A Few Big Problems
• Page Six
• Lousy Obama Economy Is Killing Clinton's Hopes Charles Gasparino
• We're Mourning More Than One Muhammad Ali – James Rosen
• The Goons Attacking Trump Rallies–and the Liberals Who Enable Them


• Why Republicans Should Be Worried – Matthew Continetti
• California Dems Move to Hike Income Thresholds for Public Services After Wage Hike
• Federal Agencies Reported Over $136 Billion in Improper Payments in 2015
• Democrats Introduce Federal Bill to Reinstate Votes of Convicted Felons
• Taxpayers Billed for Climate Change Poetry, LGBT Book Clubs for Kids
• White House Omits Another Damaging Line About Iran Deal From Briefing Transcript
• Why Gary Johnson can be kind of attractive to Republicans
• California to extend Obamacare to illegal immigrants using 'innovation waiver'

• Clinton Within Striking Distance of Nomination
• New Pro-Donald Trump SuperPAC Out With Attack Ad Hitting Hillary Clinton
• Inside the Purge of Tens of Thousands of Ohio Voters
• GOP to Trump: Move on From Judge Curiel's Mexican Heritage
"I must be honest. I can only read so many paragraphs of a New York Times story before I puke." -Rush Limbaugh
• Panama Papers Show How Americans Hid Millions Abroad
• Sanders's Chances Have Faded, but His Rallies Haven't
• The Trump Show, a Hit for Now, Faces a Test in the Fall
• Could a Muslim Judge Be Neutral to Donald Trump? He Doesn't Think So
• IRS finally reveals list of tea party groups targeted for extra scrutiny
• Hillary Clinton in danger of losing California as Bernie Sanders makes late surge
• Obama flips to Sanders' side, calls for expansion of Social Security benefits
• Anti-Trump rallies funded by the left
• The Science of Football: Which Positions Take the Hardest Hits?
• Still-heated California primary will serve as litmus test for Clinton, Democrats
• Cuomo pens executive order to block anti-Israel group funding

• The Briefing Room
• Bill Clinton: Sanders supporters 'will be toast'
• Benghazi chairman: Dems get to review, offer edits to report
• Senate Democrats see potential for big wave in November

• Bernie's California endgame
• Ryan faces crucial pre-convention sprint
• Morning Joe panelists rip 'completely racist' Trump
• How Obama Is 'Trump-Proofing' His Climate Pact
• Florida poll: Half of voters want Rubio
• 2020 contenders struggle to maneuver around Trump
• Hillary Clinton Won't Say If Right to Bear Arms Is a Constitutional Right

• Clinton and Sanders: A study in contrasts on the final weekend of campaigning
• Hillary Clinton's primary playbook: Woo black voters to offset Sanders' young backers
• Hillary Clinton and Donald Trump take shots at each other on Sunday shows



• After weekend wins, Clinton on cusp of Democratic nomination
• Trump calls scolding by Newt Gingrich 'inappropriate'
• What is Ramadan and why do Muslims fast all day?



• Clinton aims to secure Democratic nomination this week
• From 'Hillarycare' debacle in 1990s, Clinton emerged more cautious
• US appeals court to consider revealing 'Bridgegate' co-conspirators
• California or bust? Clinton hopes to strike gold in pivotal vote



• Post Politics Blog


• GOP worries rise amid hostile Trump comments on Latinos and Muslims
• How Bernie Sanders missed his chance to beat Hillary Clinton
• Trump's claim that Elizabeth Warren made a 'quick killing' in foreclosures


• Elizabeth Warren: 'I'm a superdelegate and I don't believe in superdelegates'
• Trump, Brexit and demand for change: the year of the political outsider
• The 'Never Trump' movement's pick for president just said he isn't running
• Clinton's Best Asset, Trump's Biggest Liability: Experience
• Americans Favor Idea of Increased Overtime Eligibility
• Sewage-Stained Rio Olympics Revive Brazil's Privatization Dreams
• GE Considers Scrapping the Annual Raise
• San Jose Police Chief Who Admits Allowing Attacks on Trump Supporters is Affiliated With La Raza
• Obama Said "Not a Smidgen of Corruption" in IRS Scandal Now We Know Over 400 Conservative Groups Targeted
• New Video Show Hispanic Trump Supporters TERRORIZED, BRUTALLY BEATEN in San Jose
• Young Male Sprinter Wins All-State Honors in Women's Track and Field
• Figures. Obama Attacks Donald Trump in Annual Ramadan Message
INVESTOR'S BUSINESS DAILY
• Political News & Commentary: Andrew Malcolm
• Clinton Email Scandal: Hillary Could Face A 10-Year Prison Stint If Her Server Was Hacked
• The Insurance Industry Unleashed A Monster When It Backed ObamaCare
• Disappointing May Jobs Data: Another Speed-Bump On Road To Paradise?
• NBC's Katy Tur: 'Growing Internal Dissent' in Trump Campaign Over Racist Comments
• Stephanopoulos Grills Hillary: Do You Accept Report That 'You Broke State Department Rules'?
• Just Before Primary, Hillary's Brother-in-Law Roger Clinton Arrested in California
• Piers Morgan Says Muhammad Ali 'Said Far More Racist Things Than Donald Trump'
• Calif. Senate backs away from bill criminalizing climate change doubt
• 'Idiocracy' Director Prepping Anti-Donald Trump Campaign Ads
• DAVI: Burning the American Flag Free Speech or Federal Offense?
• Director Paul Feig: 'Ghostbusters' Haters are 'Misogynistic,' 'Right-Wing Radio Monsters'
• Judd Apatow: All-Female 'Ghostbusters' Haters Are Probably Trump Voters
• Pro-Life Women Choose Lesser Evil: Donald Trump
• Chicago Cop Killings Left Out of 'Transparent' Data Dump

• RCP Blog
• Real Clear Markets
• Tuesday: Finale to Extraordinary 2016 Primary
• Congress' Mad Summer Dash Begins This Week – James Arkin

• Can We Reconcile the Trump Phenomenon With America's Founding Principles?
WALL STREET JOURNAL: OPINION JOURNAL
• Best of the Web (James Taranto)
• Trump and the 'Mexican' Judge
• Peter Thiel's Legal Smackdown



• Blogs: The Corner | Media Blog | Frum's Diary | Mark Levin | Sixers
• Wind-Energy Sector Gets $176 Billion Worth of Crony Capitalism
• Journalism, R. I. P.
• The Facebook Story You Didn't Hear
• No Laughing Matter
• Trump's Outrageous Attack on Judge Curiel

• A Serene Collection From a Wild and Crazy Guy
• How to Make Sure There's Another Kate Steinle



• NYT Editorial Notes 'Millions Just Getting By'; No Mention of Obama
• Delusional Dan Rather Talks Tough on Villainous Trump vs. Media Heroes
• NYT's Feminist Theater Critics: A Mom's Joy 'Creepy and Reactionary'
• PBS Ombudsman: NB's Complaint 'Fair' That Ifill Sounded Pro-Obama
• WashPost 'Fact-Checks' Trump's Obama Economy Charts: Facts Win, 9-0
• Censored State Department Briefing: VP Biden Also Pledged Transparency
• Sen. Corker: What Americans See in Donald Trump 'Is a Disrupter'
• Obama Seeks Global Commitments: 1M More Refugees in School, 1M More Legally Working
• Obama Administration Scrambling to Release as Many Guantanamo Prisoners as Possible



• World Remembers Muhammad Ali, 'Greatest' Boxer
• David French Not Running for President
• Gov. Cuomo: New York Entities Must Divest Funds Linked to Israel Boycotts
• IRS Releases Larger List of Targeted Groups

• Bozell: Hold the Righteous Indignation About 'Trump's Tirade' on the Media
• Obama Commutes Sentences of 10 Firearms Felons Among 42 Drug Dealers Released
• Bozell Calls on Media to Follow CNN's Tapper 'Demanding Accountability From State Dept.'
• ACLU: "Stop Interfering With A Woman's Personal Decisions"
• California looks out of reach for Trump as poll shows Hillary leading him by 26 points
• Clinton and Sanders STILL in the margin of error in California as she leads by just 2 points
• Why a US law to let 9/11 families sue Saudi Arabia is a threat to Britain and its intelligence agencies
• Muhammad Ali 'didn't criticise Donald Trump,' says spokesman