• Why It's Easy to Forget Hillary Clinton Is Making History
• The GOP Plan to End Wall Street Bailouts
• Judge Rules in Favor of Christian Student Group Against NC State's 'Speech Permit'
• California Could Become the First State to Expand Coverage to Illegal Immigrants Under Obamacare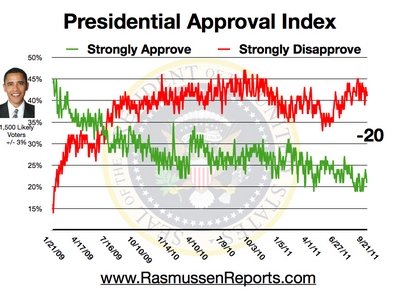 • Presidential Approval Index Tracking Poll
• Voters Rate Clinton Vs. Trump on Social Issues
• Americans Are Still Wary of Closing Schools on Muslim Holidays
• Beltway Confidential
• Why 50 million people won't be fleeing the country on Nov. 9
• Rising sea or sinking land?
• Getting ready for D-Day
• Getting ready for Hillary
• Trump breaks another rule

• Emails Show State Dept. Officials Were Warned Of Hillary Clinton Email Spin
• Miss USA Contestants Faced Harder Questions Than Hillary Clinton
• Baltimore Cops To Sue Marilyn Mosby For 'Malicious Prosecution' In Freddie Gray Case
• Obama Admin Promises Clinton Email Dump On A Day That Doesn't Exist
• Page Six
• If you don't want to study white writers, don't major in English
• New espos of Clinton's character only confirms the worst
• Bathroom ads show de Blasio out for himself not transgenders


• Critique of Pure Reason
• Nearly Half of D.C. Employers Said They Have Laid Off Workers, Reduced Hours Due to Minimum Wage Hikes
• Taxpayers Billed $313,804 for Obama's Hiroshima Speech
• Lawmakers Ask State Dept Watchdog to Probe Deletion of Iran Deal Footage
• SEIU Backs Single Payer Health Care
• Yahoo may be having second thoughts about Katie Couric after #GunGate
• Hmmm: FBI requests permission for secret declaration in Hillary e-mail FOIA case

• The Note
• Paul Ryan on Donald Trump's Judge's Comment: 'Indefensible'
• Clinton Hits the Magic Number
• Pelosi Endorses Clinton as California Primary Voting Begins
• Sanders Supporters Angry as Clinton Wins Sufficient Backing
"I must be honest. I can only read so many paragraphs of a New York Times story before I puke." -Rush Limbaugh
• Hillary Clinton Has Clinched Democratic Nomination, Survey Reports
• Obama Is Eager to Hit the Stump for Hillary Clinton and Shred Donald Trump
• Hillary Clinton Clinches the Nomination. Will Bernie Sanders Fight On?
• Democrats Jump on Allies of Donald Trump in Judge Dispute
• Obama adviser slams Israel, says West Bank settlements 'corrode' Palestinian peace efforts
• Obama, Pentagon 'dangerously' miscalculating China's military goals and capabilities
• Nearly 100,000 Coloradans to lose Obamacare coverage as insurers drop out, cut back, raise rates
• Italian Catholics told to 'pray in silence' to avoid upsetting African migrants
• Muhammad Ali's Death: Can Head Injuries Cause Parkinson's?
• Request for Hillary Clinton emails would take 75 years to complete, State Department says
• Bloomberg's ex-aide starts website to replace Mayor de Blasio in 2017

• The Briefing Room
• Ryan: Trump comments 'textbook' racism
• Sanders camp: Clinton has not secured nomination yet
• Clinton projected as first woman to win Dem presidential nod

• Sasse making GOP enemies with anti-Trump crusade
• Hillary's 'glass ceiling' moment
• Sanders pressed to accept his fate
• Graham calls on Republicans to un-endorse Trump
• O'Reilly: Trump judge should recuse himself
• NBC News vs. The Donald
• Today's Standard
• Poll: Hillary Clinton and Donald Trump Tied… in Utah?

• Hillary Clinton's expected claim of the nomination
• Among some black voters, a generational divide on Clinton vs. Sanders
• Hillary Clinton's primary playbook: Woo black voters to offset Sanders' young backers



• History in hand, Clinton faces voters as presumptive nominee
• Ryan focuses on policy amid GOP discord
• Car bomb attack targeting police kills 11 people in Istanbul
• Six states casting presidential primary ballots



• Get out and vote: Clinton
• House Speaker Ryan says Trump comments about Hispanic judge are 'racist'
• House Democratic leader Pelosi backs Clinton for president
• Primary may shut out Republicans from California U.S. Senate race



• Post Politics Blog


• Clinton hits delegate mark, but primaries may highlight party divisions
• The meaning of Clinton's long climb to the top of the ticket
• Trump is increasingly alone in defending his attacks on Latino judge

• Managing in Tough Financial Times: Does Engagement Help?
• Party Groups Agree on Importance of Big Election Issues
• Clinton's Historic Moment Tempered by Sanders, Who Won't Go Away
• The Republican Party Can Get Even Worse
• Three Days After Chief Vowed Justice, San Jose Police Has Not Announced Arrest of Black Muslim Who Chased, Tackled White Trump Supporter
• Hillary Clinton Gave Speech on Income Inequality Wearing a $12,495 Dollar Armani Jacket
• NYT Reporter Asks Bernie if it's Sexist for Him to Continue Opposing Hillary (VIDEO)
• Sheriff David Clarke : Violent San Jose Thugs Are Employing Same Tactics Used in Jim Crow South to Intimidate Blacks (Video)
INVESTOR'S BUSINESS DAILY
• Political News & Commentary: Andrew Malcolm
• Clinton and Sanders' Plan to Destroy 10 Million Jobs – Stephen Moore
• The Insurance Industry Unleashed A Monster When It Backed ObamaCare
• Don't Go There, Donald
• Disappointing May Jobs Data: Another Speed-Bump On Road To Paradise?
• 'Textbook Racist Comment': Paul Ryan Rebukes Trump's Attack on Judge's Mexican Heritage
• Nancy Pelosi Finally Gives Her 'Proud' Endorsement Ahead of California Primary
• NY Times: Trump Will Lead to 'Ethnic Cleansing of the Court System'
• CNBC: UN Climate accord 'irrelevant,' & CO2 cuts could impoverish the world
• White House Emailed Pro-Immigration Talking Points to Celebrity Influencers
• 'Straight Outta Compton' Star Blasts 'Roots' Remake
• Kanye West Causes Near-Riot in Manhattan with Fake Concert
• JK Rowling: Critics of Black Hermione a 'Bunch of Racists'
• Craziest Demands of College Kids in 2016
• Hillary Clinton Quietly Shatters the Glass Ceiling

• RCP Blog
• Real Clear Markets
• Going Rogue: Trump's Refusal to Play GOP Ball – Rebecca Berg
• Chris Hayes Explains Why NBC Is Declaring Clinton The Nominee Before CA's Primary
• Obama, Immigration Propaganda and Our National Identity
WALL STREET JOURNAL: OPINION JOURNAL
• Best of the Web (James Taranto)
• The IRS Hit List



• Blogs: The Corner | Media Blog | Frum's Diary | Mark Levin | Sixers
• A Safe Space From Chaucer – Rich Lowry
• Is Personal Responsibility Obsolete?
• The shock of disaffiliation

• The race-driven San Diego La Raza Association is exactly what's wrong with the legal system.
• Greenpeace Faces a Resolute Opponent. Finally, courage to counterpunch the green bullies



• Jeff Weaver Spitting Fire: Chris Matthews Is Not 'In a Position to Talk About Tax Returns'
• NYT Happy Over VA Felons Voting, Casts Doubt on Terror Convictions
• Media Yawn: Feds Try to Stop $250K Insurance Payout to Terrorist's Mom
• Tapper Blasts State Dept. Stonewalling FOIA Request on Hillary, Trade
• WH Spokesman Evasive When Asked if Any Senior Official Ever Lied About Iran Nuclear Deal
• As DOD Celebrates LGBT Pride Month, 'There Continues to Be Progress' on Transgenders in Military
• Kerry: 'Successful' Iran Nuclear Deal a 'Model' For How to Deal With North Korea
• Americans Drove Record 746 Billion Miles in Q1 of 2016



• Hillary Locks Up Nomination!
• Crops Rot While Trump-Led Immigration Backlash Idles Farm Lobby
• Pelosi Endorses Clinton
• New 'Dr. Oz' TV App to Bring Programming to Immigrants

• Bozell Commends CNN's Tapper for 'Publicly Demanding Accountability' on State Dept. Editing Scandal
• ISIS Continues Genocide of Yazidi as 19 Girls Are Burned to Death
• BuzzFeed Pulls Out of Ad Deal With RNC Because of Trump Nomination
• Treasury Sec. Slams Coal Days After Dozens of Miners Are Laid Off
• Clinton gets the delegates needed to clinch Democratic nomination
• Obama could endorse Clinton 'this week'
• Who is voting in the final 'Super Tuesday' and why is Bernie Sanders still running
• From Jon Voight to Azealia Banks: a guide to Donald Trump's celebrity supporters


• Primary cheat sheet: can Bernie Sanders really still beat Hillary Clinton?
• Trump thinks Muslim judges would be biased against him
• There's a $6.6 trillion reason the US might be nearing a recession