• GOP Agrees to Gun Control Vote
• 'Radical Islam' Does Matter in Identifying Enemy, Experts Say
• Government Rates 99% of Federal Employees 'Fully Successful' or Higher
• Visa Waiver Program Shortcomings and Successes
• Senate Democrats Mount Filibuster in Quest for Gun Control
• Obama Pushes 'Equal Pay Pledge,' as Women Experience Economic 'Hardship'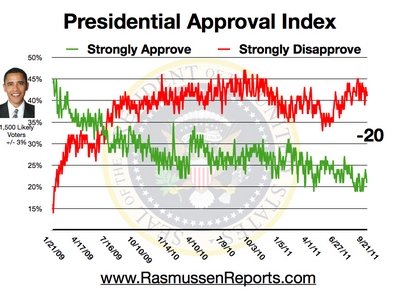 • Presidential Approval Index Tracking Poll
• Would You Rather Have a Beer With Clinton or Trump?
• White House Watch: Clinton 44%, Trump 39%
• Beltway Confidential
• The $15 minimum wage is destined to hurt Washington, D.C.
• Byron York: Can Clinton do to Trump what Obama did to Romney?
• The looming healthcare crisis in 2016 (candidates take notice)

• Muslim DHS Advisor Blamed Israel For September 11 Attacks
• The Nations Clinton Bashes For Terrorism Funding Gave UP TO $40 MILLION To Clinton Foundation
• Leading Ferguson Activist Stole A Bike And Pawned It Before Launching Black Lives Matter Career
• New Footage Shows Hero Student Take Down School Shooter
• Page Six
• Inside the tormented mind of the Orlando madman
• Mayor de Blasio owns this 'inequality trap'


• Harvard: 'Presumption of Innocence' Used to Silence Rape Survivors
• Report: San Francisco Labor Regulations Hurting Workers
• Feds Spend $564,231 on Farmers' Markets for Refugees
• Joe Manchin: 'Due Process is What's Killing Us' with Getting Gun Control Passed
• More mysteriously missing evidence appears at Freddie Gray trial
• 'No fly/No buy' is a lie, here's why
• Justice Department posits some sort of reverse Ferguson Effect

• Donald Trump to GOP: 'Be Quiet' or I'll Lead Alone
• Obama to Seek Healing in Orlando Even as Politicians Spar
• Senate Dems Finish Nearly 15-Hour Filibuster on Gun Control
• DA Blocks Stanford Judge From Taking New Sex Assault Case
"I must be honest. I can only read so many paragraphs of a New York Times story before I puke." -Rush Limbaugh
• CIA Torture Described in Transcripts by Ex-Detainees
• Trump and N.R.A. Leaders to Discuss Preventing Gun Sales to People on Terror Watch Lists
• Mass Shooting or Terrorist Attack? Depends on Your Party
• Obama and Clinton Differ on Terror Approach
• Donald Trump joins Democrats in post-Orlando gun control push
• Boeing-Iran deal in jeopardy as concerns persist about Tehran's terror links
• Rates projected to rise 10 percent on key Obamacare plans, study finds
• Hillary Clinton: Donald Trump's wall, Muslim ban wouldn't have stopped Orlando shooter
• The Science of Mass Shooters: What Drives a Person to Kill?
• Trump says he will meet with NRA to discuss not allowing people on terror watch list, no-fly list to buy guns
• Mayor de Blasio predicts 'chaos and corruption' if Albany doesn't extend city control over NYC public schools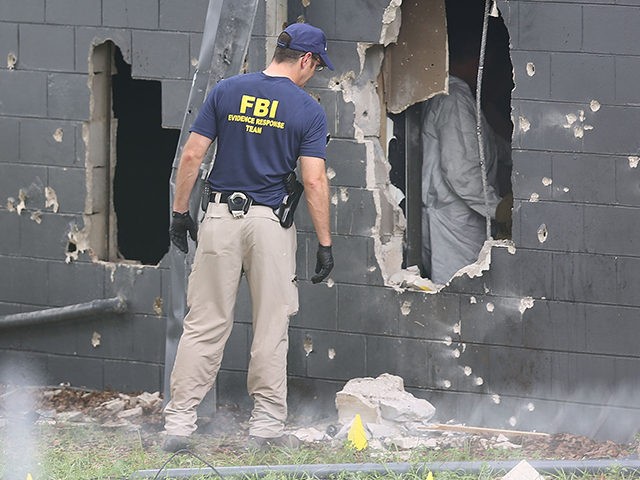 • Trump's campaign hits a wall
• White House prepares for emotional day in Orlando
• Speaker Ryan to call for new government spending limits

• Congress' national security brain drain
• Hope dims for Senate action on guns after frenzied day
• How Obama Is 'Trump-Proofing' His Climate Pact
• Battleground boss: Clinton leads Trump across swing-state map
• House GOP wants to take back power from executive branch
• Today's Standard
• NYTimes Blames Republicans, Not Radical Islam, for Orlando Terror Attack

• Here's what we know about Noor Salman, widow of the Orlando gunman
• Trump may be less popular than ever, but supporters still like him just the way he is
• California Legislature approves $171 billion state budget



• Divided America: Minorities missing in many legislatures
• Muslim view of LGBT people in spotlight after Orlando attack
• Trump's new Obama claims thrust him into uncharted territory
• Senate Dems finish nearly 15-hour filibuster on gun control



• Senators, Trump open to ban on some gun sales after Orlando
• Trump backs surveillance of mosques despite criticism of rhetoric
• Clinton would use executive action to end tax loophole: USA Today
• Sanders not ending campaign in Thursday's video speech: spokesman



• Post Politics Blog


• Senate Democrats: Republicans agree to vote on gun-control measures
• Trump says he was 'right' about Obama and terrorists, citing unverified intelligence
• Did Disney do enough to warn its guests about alligators?
• Trump and the GOP's Jurassic Park

• Democrats Now More Convinced Candidates Have Good Ideas
• Americans' Confidence in Banks Still Languishing Below 30%
• How to Raise the Retirement Age For People Who Want to Work
• Why You'll See Clinton's Wall Street Speeches Soon
• After #Pulse Club Massacre. CIA Director Tells Congress he's Focusing on "Diversity"
• Saudi Prince LASHES OUT at Trump, Tells Him to Withdraw from Race Donates Millions to Hillary
• Shows Iranian Regime FLOGGING TEENS in Public For Attending Graduation Party
• Netanyahu Releases Powerful Statement on #OrlandoShooting
INVESTOR'S BUSINESS DAILY
• Political News & Commentary: Andrew Malcolm
• ObamaCare Rate Shocks Are Here, And They're Getting Worse
• Memo To Fed: Keep Your Foot Off The Brake
• Why Isn't The Press Covering Clinton For-Profit University Scheme?
• Washington Post Study Finds Zero Rapes on Campuses, and They Claim That's a Bad Thing
• Oprah Endorses Hillary Clinton For President: 'It's a Seminal Moment for Women'
• Bloomberg news: 'Could $200 Billion Tobacco-Type Settlement Be Coming Over 'Climate Change?'
• Rage Against the Machine Guitarist to Launch Anti-TPP Roadshow
• Seth Meyers Bans Donald Trump from 'Late Night'
• Trans Star Laverne Cox: Bathroom Privacy Laws Are About 'Stigmatizing and Pretending We Don't Exist'
• Stephen Colbert Draws Swastika to Accuse Trump of 'Fear-Mongering
• Chrissy Teigen: 'Happy Birthday' Donald Trump, 'You Monumental A**hole'
• GOP Just Might Hate Gun Control More Than Terrorists
• Trump Accuses DNC of Faking Hack

• RCP Blog
• Real Clear Markets
• Trump Vows He Will Go It Alone If Necessary – Caitlin Huey-Burns
• Middle-Class Pain: The Struggle to Afford College – Emmeline Zhao
• Clinton: I Don't Know How You Build A Wall To Keep The Internet Out
• Manchin: "Due Process" Is The Reason The No-Fly List Can't Become A No-Gun List
• No, President Obama, Americans Don't Need to Examine Themselves
WALL STREET JOURNAL: OPINION JOURNAL
• Best of the Web (James Taranto)
• Why Are Democrats Soft on Terror? – Daniel Henninger
• How Chicago's Streets Became the Wild West – Heather Mac Donald
• An Assault Rifle Education



• Blogs: The Corner | Media Blog | Frum's Diary | Mark Levin | Sixers
• Free Speech and the Bankruptcy of Gawker – Dan McLaughlin
• Christians Didn't Commit the Orlando Massacre
• Impeach John Koskinen
• Trump Will Never 'Pivot'
• Politics, Not Personalities, Will Likely Determine the Presidential Election

• Obamacare Premiums to Spike Again in 2017
• An Everyday Occurrence in Wartime



• Dishonest Anderson Cooper Lamely Defends His Grilling of Florida AG
• Rolling Stone: Repeal the Second Amendment
• Federalist: Gun-Grabbing Celeb Seth MacFarlane Made THIS Logic Fail
• NBC, CBS Champion Democratic Filibuster for Gun Control Legislation
• 'Lone Hacker' Posts Campaign Documents Purportedly Stolen From DNC
• WH Spokesman: 'Our Country Is Safer Than It Was 8 Years Ago'
• DHS: 527,127 Foreign Nationals Overstayed Their Visas in 2015; 2,456 Deported



• Stolen DNC Trump Files Leaked Online
• CIA Chief John Brennan: ISIS Sending Operatives to US
• Trump: GOP Leaders 'Have to Get Tougher'
• House Committee Censures IRS Head

• Dear Washington Post, Get Over Yourselves
• Netanyahu: 'Radical Islamist Terror Makes No Distinction Between Shades of Infidel'
• George W. Bush: We Need to 'Vigorously Defend Our Flag and Our Freedom' Against Terror
• There Was A Six Month Ban On Refugees In 2011
• Democratic chair says party is 'ready to unify
• Trump finds a home in Texas after three venues refuse to host the presumptive Republican nominee
• Donald Trump to push for tighter gun laws in wake of Orlando massacre
• Trump says he's 'right' about President Obama 'supporting Isil'


• Senate filibuster ends as Democrat claims gun control victory
• GOP lawmakers keep their distance from Trump after Orlando shooting
• The GOP's favorability rating just plunged to an all-time low