• This Is How the GOP Could Dump Trump
• Obama Administration Coy on Expanding Obamacare to California Illegal Immigrants
• Texas AG Explains 11 States' Lawsuit Over Obama's School Bathroom Policy
• Did 'Stonewall' Jackson Sleep Here? Farmer Sues Green Group Over Claim
• Victims of Communism Memorial Ceremony Honors Activists Against Tyranny
• New Peruvian President Pledges to Fight Populism and Expand Economic Freedom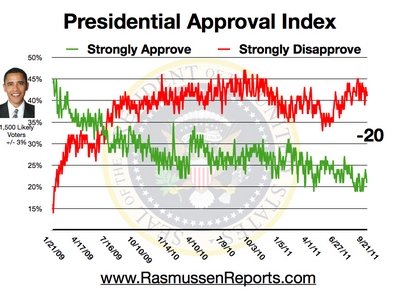 • Presidential Approval Index Tracking Poll
• Voters Expect More Attacks Like Orlando, Want Muslims to Speak Out
• Confidence In America's Safety From Terrorism Plummets
• Beltway Confidential
• Clinton-Trump Looks a Lot Like Obama-Romney – Byron York
• Donald Trump dumps campaign manager Corey Lewandowski

• Judge Sends Black Activist To Jail For Hoax Death Threats To Black Students, Faculty
• Top Republicans Promise To Continue Investigation Of Planned Parenthood's Body Parts Harvesting
• Special Forces Association Reject Petraeus' Calls For Gun Control
• How The Gun Control Push Is Just Like The Defund Obamacare Movement
• Page Six
• Enough With the Hysteria Over Trump's Foreign-Policy Plans – Amir Taheri


• U.S. Program Deterring Nuclear Smuggling Can't Measure Progress
• Obama Admin Under Scrutiny for Ignoring U.S. Law Banning Russian Arms Sale to Iran
• Boeing: Union Is Blocking Sales Growth
• Clinton to Outspend Trump $23 Million to Zero in Battleground States
• De Blasio Plan Will Fight Crime by Installing LED Lights
• The food riots in socialist paradise Venezuela are escalating
• A massive coastal wind farm off Long Island will please pretty much no one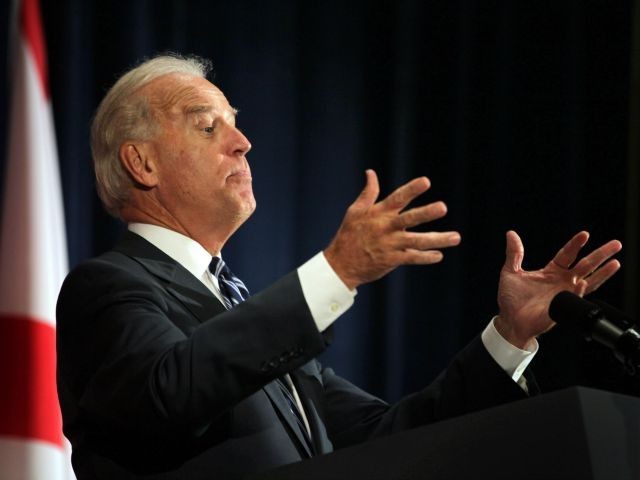 • The Note
• Trump Contradicts Previous Stance on Guns at Pulse Nightclub
• Trump Fires Campaign Manager Corey Lewandowski
• Biden to Hit Trump's Policies, Rhetoric in Monday Speech
• Supreme Court Leaves State Assault Weapons Bans in Place
"I must be honest. I can only read so many paragraphs of a New York Times story before I puke." -Rush Limbaugh
• Trump Replaces Campaign Chief in Pivot Toward General Race
• What Trump Learned From McCarthy's Top Aide
• How Should Hillary Clinton Choose a Running Mate?
• Trump, NRA agree on gun-control scrutiny for terrorist watch list
• House panel turns up heat after states clam up on climate dissent probes
• FBI releasing conversations between Orlando gunman and police
• Donald Trump proposes religious, ethnic profiling to find 'red flags' of terrorism
• New 'Artificial Synapses' Could Let Supercomputers Mimic the Human Brain
• Attorney General vouches for FBI investigation into Hillary Clinton private email server
• In blistering speech, Joe Biden to rip Donald Trump on immigration, foreign policy proposals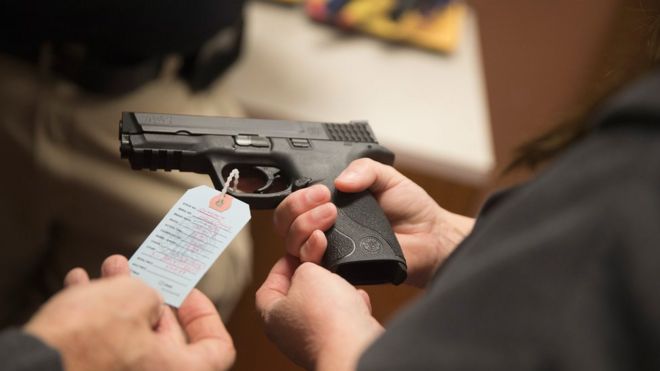 • The Briefing Room
• High court won't review state ban on assault rifles
• Organizers: Hundreds of GOP delegates on anti-Trump call
• Trump: Orlando clubgoers should not have had guns

• Inside Clinton's plan to win over millennials
• Wall Street donors seek to block Warren VP pick
• Trump's political godfather
• Supreme Court to decide rights of jailed immigrants
• Sanders collides with black lawmakers
• Senate braces for showdown over gun control
• Today's Standard
• Ryan on Trump's Nomination: 'Not My Job' to Tell Delegates What to Do

• The challenge for Donald Trump as he seeks a running mate
• Joe Biden to target Donald Trump on foreign policy
• California Democrats call for elimination of caucuses, most super-delegates



• FBI releasing conversations between gunman and police
• Trump backtracks on guns-in-clubs statement
• UN says 65 million people displaced in 2015, a new record
• Trump campaign manager is out



• Supreme Court rejects assault weapon challenge
• US justices to mull president's power to nominate officials
• Trump says US should mull more racial profiling after Orlando shooting
• Biden to rebuke Trump foreign policy ideas, defend Obama strategy



• Post Politics Blog


• Justices decline to review Connecticut's 'assault weapons' ban
• The reason the Senate will vote down new gun laws today
• The Trump campaign is becoming an outright catastrophe
• Is the gun lobby finally cornered?


• Democrats More Upbeat Than Republicans About 2016 Slate
• In U.S., Healthcare Insecurity at Record Low
• Boeing, Russian Firm Said Near $4 Billion Deal to Save 747
• Don't Be Naive About Regulatory Reform
• Hillary Goes Off on Staff, Soldiers in Filthy Rant: "Get F*cked! Stay the F*ck Out of My Way"
• #NeverTrumpers, Michelle Fields and Hillary Supporters Rejoice after Lewandowski Booted from Trump Campaign
• Apple Won't Aid GOP Convention Over Trump But Promotes Business In Countries Where They Kill Gays
INVESTOR'S BUSINESS DAILY
• Political News & Commentary: Andrew Malcolm
• Lies, Damned Lies, And The EPA's 'Clean Power Plan'
• Fixing What's Wrong With Dodd-Frank And That's A Lot
• Dangerous Denial: Just 29% Of Democrats Say Orlando Was An Islamic Terror Attack
• How The DNCAnd MediaConned Us Into Clinton
• After Orlando, Why Both Hillary Clinton and Donald Trump Got It Right
• Kerry off to Greenland 'to bring attention to the dangers of climate change'
• 'The Man in the High Castle': Facilitating China's Information War
• WATCH: The Moment Islamists Attack Radiohead Fans at Listening Party in Istanbul
• Stacey Dash: My Dinner with Bill Cosby
• DreamWorks-Netflix Children's Show Warns Kids About Evils of Trump Wall
• Trump Fires Campaign Manager Lewandowski
• FBI to Release Omar Mateen Transcript at 11

• RCP Blog
• Real Clear Markets
• Sheryl Sandberg: Bold VP Choice for Hillary Clinton -William Whalen
• Lynch: "Partial Transcript" Of Orlando 911 Calls Will Have References To Islamic Terrorism Removed
• Elizabeth Warren: "We Can Whine About Donald Trump Or We Can Fight Back. I'm Fighting Back"
• Petulant, Partisan President Obama Needs a Reality Check
WALL STREET JOURNAL: OPINION JOURNAL
• Best of the Web (James Taranto)
• The Speech Intimidation Game – Kimberley Strassel



• Blogs: The Corner | Media Blog | Frum's Diary | Mark Levin | Sixers
• Impeach John Koskinen
• Obama: Anti-Anti-Terrorist
• When the Anti-Gun Side Dons a Marine Uniform
• Trump Thinks Doubtful Delegates Are Hostile, but They Just Fear Reality
• How Rubio Got to 'Maybe'

• Job-Killing Red Tape for Thee, Not for Me
• Republicans: Stop Whining and Lead
• Without a Hitch: But Did He Convert?



• NPR: Mateen Only Evoked ISIS as a 'Cover Story' to Gain 'More Publicity'…for Shooting 100!
• On NBC, Blake Lively Blames Global Warming for Shark Attack in Movie
• CNN: Liberal Bias on Guns Is Focusing on One Type of Gun Violence
• Lynch's Release of Partial Mateen Transcripts Will Censor ISIS Pledge
• NYT Pities Muslims Robbed of Ramadan, Goes After GOP Not Saying 'Gay'
• Obama Says Kids Need to Hear Parents Speak Up About Risks Guns Pose to Communities
• Homeland Security Advisory Body: 'Reject Religiously-Charged Terminology' Such As 'Jihad,' 'Shari'a'
• Lynch Releasing 'Limited Transcripts' of Killer's Calls, But Wants Public to Have 'As Much Information…As Possible'
• AG Lynch Won't Say How Many Americans Are on Terrorist Watch List



• Politico: Charity Claims Could Spell Legal Trouble for Trump
• WashPost: Polls May Underestimate Hillary Clinton's Lead
• Lynch: Orlando Transcripts to Omit Shooter's ISIS Pledge
• Trump Fires Campaign Manager Corey Lewandowski

• Reality Check: We Responded to Obama's Rant on 'Radical Islam'
• Illegal Alien Apprehensions Up 19 Percent From FY2015
• Media Focus on Gun Control Dominating Orlando Coverage
• Orlando, Hillary's Secret, and the Video You Need to See
• Putin says that Russian will work with whoever is elected US president
• Trump trails Hillary on immigration and terrorism
• The NRA convinced America it needs combat rifles for hunting
• Clinton's lead over Trump slips after Florida shooting


• Can the US break its cycle of gun control failure?
• As Trump founders, Clinton has perfect way to sink him: Barack Obama