• Divided Senate Blocks Gun Reforms After Orlando Shooting
• How To Prevent Another Domestic Terror Attack
• US Vital to Stopping ISIS Genocide of Christians, Helping Refugees, Catholic Group Urges
• China Builds World's Fastest Computer
• Taking Away Constitutional Rights at the Discretion of the Government
• Will Republican Leadership Cut Loose USDA's Tangled Catfish Inspection Role?
• Congressional Letter Urges Obama to Rethink Brexit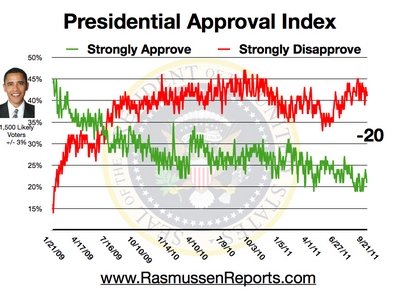 • Presidential Approval Index Tracking Poll
• Obama Scores Better than Clinton, Trump When It Comes to Orlando
• Young Voters Favor A Gay President; Older Voters Do Not
• Beltway Confidential
• Why We Continue to Have Sluggish Job Growth – Michael Barone
• Trump, not Lewandowski, to blame for campaign's woes

• Trump Regrets Calling Elizabeth Warren 'Pocahontas'
• You'll Never Guess Which Presidential Candidate Muslim Terrorist Omar Mateen Supported
• Progressive Outlet Accidentally Proves Blue States Have 42 Percent More Mass Shootings
• Manchin: I'm Trying To Protect Due Process
• Page Six
• Why Did the White House Just Humiliate Loretta Lynch?


• Congress Warns Russia Over 'Provocative' Military Action Against U.S. Forces
• The Cyber Threat: Russian Hackers Behind DNC Breach Seeking to Influence U.S. Election
• White House: 'Shameful Display of Cowardice' by Senate in Voting Down Gun Measures
• Sanders Staying in Race Could Cost Taxpayers Over $1 Million for Secret Service Protection
• Luis Gutierrez Paid His Wife Over $300,000 From Campaign Funds
• Harvey Weinstein Hosts Hollywood Stars for Hillary Clinton Fundraiser
• Lawmaker Urges Pentagon to Take Action on Child Rape, Insider Attacks in Afghanistan
• The "now or never girl" may not even face a trial
• The White House has endorsed a plan to suppress ISIS images on the web
• Who made the decision to redact the Orlando shooter transcripts?

• Clinton Seeking to Disqualify Trump on Handling of Economy
• Man at Vegas Rally Allegedly Said He Wanted to Kill Trump
• A Divided Senate Answers Orlando With Gridlock on Gun Curbs
• Hillary Clinton's VP Search Moves Into More Intense Phase
"I must be honest. I can only read so many paragraphs of a New York Times story before I puke." -Rush Limbaugh
• Will Trump Swallow the GOP Whole?
• Trump Starts Summer Push With Staggering Money Deficit
• Another Impasse on Guns, Another Win for Hyperpolitics
• There Are More White Voters Than People Think. That's Good News for Trump.
• Partisanship dooms lawmakers' latest effort to 'do something' about guns
• Islamic State expands beyond Iraq-Syria base with six armies on three continents
• FBI no-fly list revealed: 81,000 names, but fewer than 1,000 are Americans
• Air Force vet dragged from flag-folding ceremony for speech referencing 'God'
• What's Causing Mysterious 'Worldwide Hum?
• Lupica: Senate Republicans show they're more afraid of the NRA than guns in the wrong hands
• US Senate fails to approve tougher gun control laws after Orlando massacre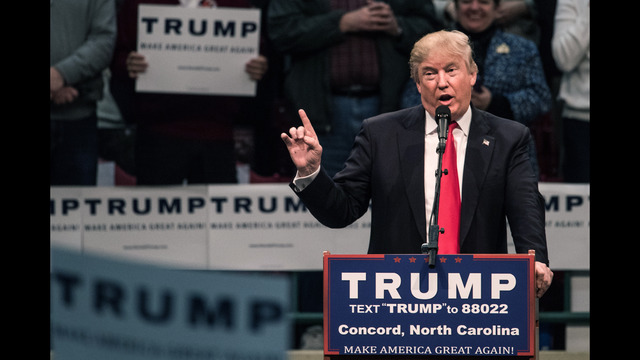 • Gridlock on guns in Orlando's wake
• Clinton to bash Trump as 'unfit to preside over the U.S. economy'
• Press: Trump: A party of one

• Sanders' anti-superdelegate push gains steam in Senate
• Trump getting crushed by Clinton money machine
• Apple's Cook to host Paul Ryan fundraiser amid Trump woes
• Under fire, FBI undeletes ISIL mentions in Orlando 911 transcript
• Senate rejects all gun bills
• Today's Standard
• Where Does Trump Really Stand on Gun Control?

• Senate votes down proposal to bar gun sales to terrorism suspects
• Man at Vegas rally said he wanted to kill Trump, authorities say
• Why one lifelong hunter is leading the charge for stricter gun control


• Will Trump campaign's shake-up salvage bid?
• Vulnerable GOP senators side with NRA on gun votes
• Boeing says it signs sales agreement with Iran Air
• Trump's campaign cycles $6 million into Trump companies



• Gun control goes 0 for 4
• Trump doubles monthly campaign fundraising, lags Clinton
• 'Economikes': the gatekeepers of Clinton's economic policy
• American Muslims see Trump rhetoric fueling prejudice, hate incidents



• Post Politics Blog


• Sotomayor's fierce dissent slams high court's ruling on evidence from illegal stops
• New anti-Trump movement grows to include hundreds of GOP delegates
• A week after Orlando, Republicans protect terrorists' right to bear arms
• Trump's special version of Jim Crow for Muslims

• Democrats More Upbeat Than Republicans About 2016 Slate
• In U.S., Healthcare Insecurity at Record Low
• Hedge Funds Still Can't Figure Out a Way to Avoid a $25 Billion Tax Bill
• These CEOs Could Earn Millions From Stock Awards Valued at Zero
• Daniel Greenfield: Paul Ryan's Treason
• Hillary Clinton Tries to Relaunch Pantsuit T-Shirts
• Radical Jihadis Assault Restaurant Patrons in Philly, Screaming: "We Belong to ISIS!"
• Battleground Polls: Trump, Clinton Deadlocked in Ohio and Pennsylvania
• 'Moderate' Jordanian Professor on Orlando Terror Attack: 'Perverse' Homosexuality Is Imposed by Global Zionism
INVESTOR'S BUSINESS DAILY
• Political News & Commentary: Andrew Malcolm
• The Gun Control Farce – Thomas Sowell
• Gun Control Advocates Peddle Another 'Turning Point' Myth After Orlando Attack
• 75 Years to Produce Clinton Emails? RNC's Response to State Dept. is Pretty Epic
• Trump Blames Republicans For Campaign Woes: 'I Get More Support From the Democrats'
• Kerry off to Greenland 'to bring attention to the dangers of climate change'
• Alicia Keys Film Imagines Americans Fleeing to Safety of Mexico
• 'Orange Is the New Black' Concludes Season with Homage to Black Lives Matter
• Music Heavyweights Ask Congress for Help in Battle Against YouTube
• 'The View': We Need Background Checks, Waiting Periods for Gun Sales
• 49 Dead in Orlando Massacre Not Enough to Move the Senate on Guns
• FBI Un-Redacts Omar Mateen Transcript

• RCP Blog
• Real Clear Markets
• Trump's Move Signals a Restart to His Campaign
• A Big Idea for Hillary Robert Reich
• Earnest: The Term 'Radical Islamic Extremism' Is A Republican Talking Point
• Big Brother Obama Suppresses Information to Promote Propaganda
WALL STREET JOURNAL: OPINION JOURNAL
• Best of the Web (James Taranto)
• Benghazi Without the Shame – James Taranto



• Blogs: The Corner | Media Blog | Frum's Diary | Mark Levin | Sixers
• The Irrelevant Crusade
• Is Mass Incarceration Destroying American Communities?
• What Was Scrubbing Mentions of ISIS from the Orlando 911 Transcript Supposed to Accomplish?
• The Trump Nuclear Bomb
• The Immaturity of Supporting Hillary Clinton Because She's a Woman

• Time to Read the Labels More Socialism?
• Obamacare's $250 Million Bribery Scheme
• Republicans: Stop Whining and Lead



• NYT: Venezuela a 'Consumerism' Problem, Chavez a 'Democrat'
• Networks Whine over Senate Gun-Control Votes 'Going Nowhere'
• CBS Promotes Lawsuit to Find Remington Liable for Newtown Shooting
• Kerry: 'Zero Evidence' Refugees Making It Through US Screening Pose Greater Risk Than Other Groups
• UK Vote Comes Amid Growing Anti-EU Sentiment Across Europe, Partly Driven by Refugee Crisis



• Trump: 'Nonsense' to Say My Children Pushed Lewandowski Out
• CNN/ORC Poll: Clinton Leads Trump by 5 Points Nationally
• Many Women Fail Marine Combat Physical Standards
• LGBT Gun Club Memberships Surge After Orlando Shooting

• TV News Feasts on Trump Controversies While Ignoring Hillary's Scandals
• Michelle Obama Claims Men 'Don't Have to Balance Anything' in Their Lives
• Video: Superman Denies Media Bias at 'Daily Planet' as MRCTV Visits AwesomeCon
• UN Report: No. of Refugees Worldwide Equals the Population of France
• Hillary's war chest dwarfs Trump's: She's got $42million in the bank
• Trump calls Lewandowski a 'good guy' but says it is time for 'a different kind of campaign'
• British man arrested in Las Vegas tells police 'he wanted to kill Donald Trump'
• Trump lags tens of millions of dollars behind Hillary Clinton's bulging war chest


• Senate fails to pass new gun control restrictions in wake of Orlando shooting
• Legal experts on Donald Trump: 'He lacks respect for basic norms'
• Trump raised an alarmingly small amount of money last month