• Why CEOs Are Becoming Political Figures
• Senators Aim to 'Thread Needle' With Gun Control Measure
• GOP Senate Debates Gun Control Instead of Real Measures to Fight Terrorism
• America Stands With UK on Brexit
• Koch Brothers Push 2-Year 'Stop, Cut, and Fix' Spending Plan on Congress
• Why Has America Become a Fractured Republic? Yuval Levin Explains.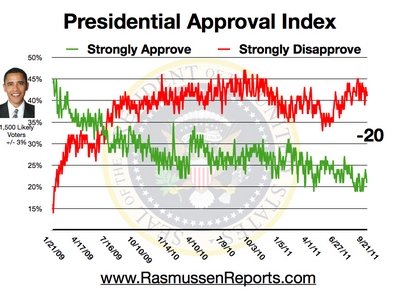 • Presidential Approval Index Tracking Poll
• 66% of GOP Voters Think Most Top Republicans Don't Want Trump to be President
• GOPers Far More Critical of Party Leaders Than Democrats Are
• Beltway Confidential
• Trump's campaign smells like one big self-dealing scam
• GOP-led Congress achieves historic regulatory reform of broken environmental law
• Report: Racial and gender discrimination rampant at Obama-Warren consumer agency

• Leaked DNC Files Reveal Some Of Hillary's 'Vulnerabilities'
• Report: Russian Hackers Infiltrate Clinton Foundation
• Big Hillary Donor Authored Moody's Report Trashing Trump's Economic Plan
• Former SEAL: Politically Correct Politicians, Gun-Free Zones Will Get More Americans Killed
• Page Six
• Hillary's 'economy' attack is hopeless
• I use my iPhone to hide that I'm homeless
• Obama is gutting Medicare – Betsy McCaughey


• General: Threat of ISIS in Libya Grows
• Majority of Country's Most Lead Poisoned Cities Are Controlled by Democrats
• Survey: Consumer Financial Protection Bureau Racist, Sexist
• Obama Admin Battling Internal War Over Giving Iran Access to U.S. Dollars
• The Pentagon doesn't want to talk about US soldiers injured in Iraq or Syria anymore
• Yes, the U.S. has an over incarceration problem

• The Note
• Marco Rubio to Seek Senate Reelection
• GOP Candidate's Original Contest Post Shot Down by Facebook
• Donald Trump: Hillary Clinton Is Raising 'Blood Money'
• Clinton Giving 'Ambitious New Goals' on Economy
"I must be honest. I can only read so many paragraphs of a New York Times story before I puke." -Rush Limbaugh
• Conventions in Two Cities Are Bracing for Large Protests
• Facing Deficit, Trump Hints He May Fund Race Himself
• How to Stop a Future Terrorist Who Hasn't Broken a Law?
• US commanders now openly challenging ISIS strategy of outgoing Obama
• Obama administration's fracking rules struck down by federal judge
• Loretta Lynch: 'Most effective' response to Islamic terrorism 'is love'
• 'Oil is the New Tobacco' a slippery slope for Democrats, critics warn
• Where Do the Most Sharks Live?
• House GOP to finally unveil proposals for health care changes
• Trump appoints Bible-thumpers Michele Bachmann, Jerry Falwell Jr. to evangelical advisory group

• The Briefing Room
• Senate Dems: Rubio 'cravenly' capitalizing on Orlando shooting
• Falwell faces flak for posing with Trump in front of Playboy
• Delegate uprising threatens Trump

• In fight of his political life, McCain hammers Obamacare
• Trump's stumbles fuel convention delegate revolt
• Clinton Foundation scandals will be good fodder for Trump
• Trump accuses Hillary Clinton of laundering State Dept. money to Bill
• What will it take for the Senate to pass gun control
• Today's Standard
• You Won't Believe What Happened When Justice Sotomayor Dissented

• California tribes give US Senate race the cold shoulder
• Still no Obamacare alternative from House Republicans, five years on
• Clinton zings Trump on his economic plans: 'Alexander Hamilton would be rolling in his grave'


• Trump to ramp up critique of Clinton as failure
• Trump: US's problems 'can only be fixed by me'
• British politicians make final appeals in EU vote campaigns
• Dump Trump movement preparing fight at GOP convention



• Trump to lash out at Clinton in speech focusing on 'failed' policies
• Clinton's lead over Trump narrows to nine points: Reuters/Ipsos
• House Speaker Ryan unveils Republican alternative to Obamacare
• US officials to unveil Medicare fraud crackdown



• Post Politics Blog


• Rubio to seek Senate reelection, reversing pledge not to run
• Republicans have a plan to replace Obamacare, and its costs are unclear
• Trump's born-again campaign
• Clinton is vetting at least three for VP


• From cash woes to digital #fails, Trump's campaign is 'worst of all possible worlds'
• LGBT people of color alienated by San Francisco Pride's plan for more police
• Same-Sex Marriages Up One Year After Supreme Court Verdict
• In U.S., Healthcare Insecurity at Record Low
• Nearly Half of Sanders Supporters Won't Support Clinton
• Brexit Polls and Markets Disagree in Campaign's Final Hours
• The Brits Have No Good Options on Europe Vote
• Hoaxer Michelle Fields Gets Called to the Carpet on Her Many Lies Walks Off Interview!
• Donald Trump Delivers Speech on Hillary Clinton Corruption, Lies and Failures
• UC Irvine Suspends College Republican Chapter for Entire Year After Hosting Milo
• ISIS Goes Global: Terror Group Now Boasts Six Functioning Armies in Three Regions
• Shock Report: Blacks Commit 11 Times More Homicides than Whites in America
• Gay Black Dude TEARS Into Democrats, Hillary, Gun Grabbers: "WAKE UP! Hillary Clinton Does Not Love You!"
INVESTOR'S BUSINESS DAILY
• Political News & Commentary: Andrew Malcolm
• Trump Ignores His Own Advice From 'The Art of the Deal'
• Yellen: Sometimes Nothin' Is A Real Cool Hand
• White House: Convicted Dem Congressman 'Was a Supporter of President Obama's Campaigns'
• Donald Trump: Hillary Clinton's Donations Are All 'Blood Money'
• Dobbs Agrees With Trump on His 'Unfair' Media Coverage: 'You Are Besieged From Every Direction'
• Obama: Rising Seas Could Swallow STATUE OF LIBERTY, Ellis Island
• JK Rowling Unloads on 'Fascist' Donald Trump
• Scientology Opens $50 Million Movie Studio in Hollywood
• Dems Courting 'Hamilton' Star Lin-Manuel Miranda for Philly Convention
• Jon Voight: I'll Help Trump Win the Presidency 'In Any Way That I Can'
• Report: Rubio Running for Re-Election
• GOP Unveils Obamacare Alternative

• RCP Blog
• Real Clear Markets
• Why Potential Trump Donors Aren't Stepping Up – Rebecca Berg
• House Republicans Unveil Obamacare Replacement – James Arkin
• Rauch's Case That Reform Ruined U.S. Politics – Peter Berkowitz
• Trump, Evangelicals Seek Common Cause – Caitlin Huey-Burns
• Hillary Warns of a "Trump Recession"
• Big Brother Obama Suppresses Information to Promote Propaganda
WALL STREET JOURNAL: OPINION JOURNAL
• Best of the Web (James Taranto)
• The Business Case for Brexit – Matt Ridley
• Clinton, Obama, Trump and the Abuse of Power – James Freeman
• Sotomayor's Ferguson Essay



• Blogs: The Corner | Media Blog | Frum's Diary | Mark Levin | Sixers
• Yes, Marco Rubio will Run for Reelection
• The Logic Behind the Left's Demonization of Conservatives
• England's Brexit Issues Mirror Our Own
• Trump's Fundraising Report Exposes His Scam Campaign

• The Price of Going Obama Green
• Obama's 'Great Religion' No effort is spared by his administration to scrub Islam clean



• NYT Ignores Balance, Regrets Failed Anti-Gun Push by Victims' Families
• It's 'Dumpster Diving' for MSNBC to Put Tony Perkins on TV?
• Hillary 'Wall Street $peeches' Clinton Promises Non-Rigged Economy
• CNN Reporter Claims 'Ark Park' Violates Separation of Church and State
• Gallup: 3.9% of U.S. Adults Are LGBT, and 0.4% of U.S. Adults Are Married to a Same-Sex Spouse
• Freed Yazidi Sex Slave: ISIS Has Not Been Labeled as 'Infidel Group Within Islam' by 'Any Muslim Country'
• Ex-Terrorism Prosecutor: Redacting 911 Calls Shows Obama Administration 'Is Becoming Sharia-Adherent'
• CAIR Sees 64 Percent Jump in Muslims Registered to Vote Since 2012



• Trump Slams Clinton Fundraising: 'Blood Money'
• Trump Predicts Evangelical Support
• Clinton Foundation Said to Be Breached by Russian Hackers
• Convention Protesters Threaten to Upstage Party Nominees

• Bozell Calls on CAIR to Add MRC to Its 'Islamophobia Network' List
• Obama: Rising Seas Could Swallow Statue of Liberty
• Unspeakable Words Spoken by AG Lynch: 'Violent Jihadist Ideology'
• MSNBC Hails Hillary's 'Heartfelt' Speech on Economy
• Clinton has got $42million in the bank while Trump has just $1.3million
• Wall Street bid to nix left-winger as running mate
• EU referendum poll: Latest tracker and odds
• EU debate: Boris Johnson says Brexit will be 'Britain's independence day'
• Trump's campaign is falling apart before our eyes here's how he'll try to rebound