•Trump Accuses Hillary of Corruption as Secretary of State
• How To Prevent Another Domestic Terror Attack
• Britain's Move to Perhaps Leave the EU Is Not Radical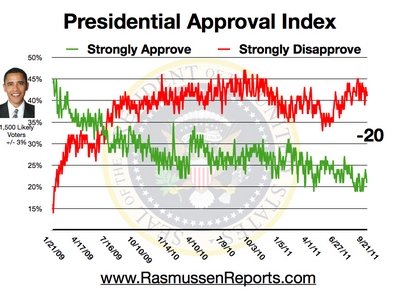 • Presidential Approval Index Tracking Poll
• Americans See Gas Prices on the Rise
• GOPers Far More Critical of Party Leaders Than Democrats Are
• GOP cuts bait, moves to adjourn House until July 5
• Dems applaud media during gun control 'sit-in'
• When will WikiLeaks release Clinton's deleted emails?
• Deep Thoughts with Loretta Lynch

• 'Magic Royal Pot Of Money'
• Mass Chaos Breaks Out During Votes Amid Dem Gun-Bill Protest
• The 3 Things The Democratic National Committee FEARS MOST About Donald Trump
• Page Six
• Staff gets screwed as Four Seasons plans farewell party for famous guests
• 'Uber of babysitting' greatest thing ever or the creepiest
• Feds Spend $1.25 Million on Superhero Cartoon in Pakistan
• State Department Warns of Continued Instability, Terror Threats in Afghanistan

• Congresswoman describes how nearly being kidnapped made the Second Amendment personal to her
• Federal judge has some bad news for the Interior Department on fracking

• The Note
• Future of Europe Hangs in Balance as Polls Open in United Kingdom
• Supreme Court Upholds Lower Court Ruling on Affirmative Action
• House Dems to Huddle on End Game After Chaotic Sit-In
"I must be honest. I can only read so many paragraphs of a New York Times story before I puke." -Rush Limbaugh
• House Democrats' Gun-Control Sit-In Turns Into Chaotic Showdown With Republicans
• Portraits of a Nation Contemplating a 'Brexit'
• How Low Can the G.O.P. Go?
• Despite Campaign Woes, Trump Flies to Scotland on Business
• Clinton Pledges to Fix Fiscal Problems
• Tour of Falluja Reveals Remnants of Life Under ISIS
• Supreme Court upholds affirmative action 'plus' policy
• Obama goes for ego blow: No successful businessman thinks Trump is most successful one
• House adjourns until after July 4; Democrats continue sit-in, demand votes on gun-control bills
• Democrats pick apart Republicans' long-awaited alternative to Obamacare
• House candidate Rick Tyler wants to 'Make America White Again'
• Trump moves to turn race into referendum on 'world-class liar' Clinton
• Rainbow-Colored Shooting Stars May Fly Overhead Someday
• Sharks Near You? Global Survey Reveals Predators' Top Spots
• Artificially Intelligent Russian Robot Makes a Run for It Again
• Harlem deli worker says black woman's assault on white woman wasn't hate crime, as victim also hurled racial insults during brawl
• Man accused of punching two Staten Island nurses launches himself at judge, fights with court officers

• House gun control sit-in stretches into second day
• Supreme Court upholds affirmative action program at Texas college
• GOP rep confronts sit-in Dems in fiery exchange

• How Trump wore out his Scottish welcome
• RNC fundraisers hedge on Trump
• Kaine rises to top of Clinton's veep list
• Fear and Loathing in the Brexit Debate
• Amid Dissent at State, Obama Stays the Bloody Course on Syria
• Ryan, Republicans Aim Big with Obamacare Replacement

• Supreme court deadlock deals defeat to Obama immigration plan
• Freddie Gray case: Officer Caesar Goodson found not guilty of murder
• Donald Trump crafts a potent message, but proves a weak messenger



• OBAMA IMMIGRATION PLAN BLOCKED BY 4-4 TIE AT SUPREME COURT
• Michael Strahan tells Chelsea Handler he doesn't miss 'Live'
• Pakistan province gives $3 million to Taliban-linked school
• Police: 'threat situation' at movie theater in Germany
• The Latest: Coast Guard spot possible flare in family search
• World Trade Center skyscrapers: 3 up, 1 to go



• Britain votes on EU membership
• U.S. jobless claims near 43-year low; new home sales decline
• Wall Street opens higher as Britain votes on EU membership
• Supreme Court, split 4-4, blocks Obama immigration plan
• Armed man opens fire in German cinema complex, up to 50 hurt: media
• Trump forgives $50 million loan to campaign, sees surge in donations: CNBC

• Post Politics Blog

• Supreme Court upholds University of Texas affirmative action admissions
• Justices block Obama plan to shield illegal immigrants from deportation
• Chaos overnight on House floor as Democrats dig in on gun control
• Who does Donald Trump listen to? Other Trumps.
• Ryan calls this a 'publicity stunt.' He may be right, but it is proving to be effective.

• Before Brexit Vote, 37% of Britons Approve of EU Leadership
• Trump's Image Slips; Clinton's Holds Steady
• Same-Sex Marriages Up One Year After Supreme Court Verdict
• No One to Trust: the Anger That Connects Brexit, Trump, Le Pen
• House Republicans Leave Town as Democrats Extend Gun Sit-In
• Christie, Cotton in Line for Major Posts in Trump Admin.: Hewitt
• How Bad Is Hillary? She Just Read "Sigh" from Her TelePrompter
INVESTOR'S BUSINESS DAILY
• Another VA Scandal: Clinic Caught Falsifying Wait Times For Veterans
• A Diplomatic Rebellion Against Obama's Dangerous Mideast Policy
• This ObamaCare Replacement Plan Really Is 'A Better Way'
• House Erupts Into Chaos, Dems Continue Sit-In, Chant in Protest
• Paul Ryan on Democrat Sit-In: 'Nothing More Than a Publicity Stunt'
• Rangel Defends Armed Guards Despite Gun Control Support
• Obama: Rising Seas Could Swallow Statue of Liberty
• Skeptic ponders: 'Why can't I bring a fraud suit against Al Gore?'
• Ben Affleck Goes Ballistic Over 'Deflate-Gate'
• David Byrne: Guns a 'Public Health Hazard
• Colbert To Take Floundering 'Late Show' Live to GOP, Dem Conventions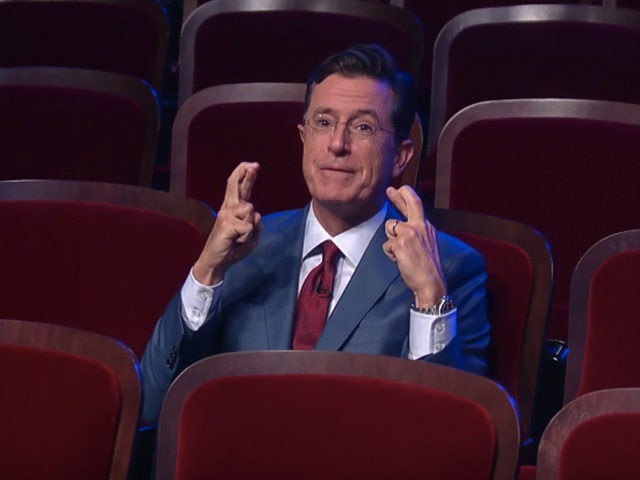 • Oliver Stone Accuses Facebook, Google of 'Collaborating' With U.S. Government in Snowden Case
• Aaron Sorkin Rips Trump's 'Dangerous' Candidacy
• SCOTUS Upholds Affirmative Action
• Report: Gunman Attacks German Theater

• RCP Blog
• Real Clear Markets
• House GOP Thwarts Sit-In With Zika Vote, Recess
• Health Care Premiums: Up, and Rising Again
• Clinton Bats Back at Trump
• Big Brother Obama Suppresses Information to Promote Propaganda
WALL STREET JOURNAL: OPINION JOURNAL
• Best of the Web (James Taranto)
• Obama's Fracking Comeuppance
• A Trump-Ryan Condominium
• Some GOP Business Leaders Are Backing Clinton
• Democrats Occupy House Floor to Compel Votes on Gun Bills
• Supreme Court Upholds Affirmative Action in University Admissions
• House Republicans Seek to Eliminate IRS Chief's Paycheck
• Blogs: The Corner | Media Blog | Frum's Diary | Mark Levin | Sixers
• Ideologues Make for Dangerous Politicians
• To Dump Trump, Republicans Should Withhold Their Cash
• Britain Is a House Divided
• Fiduciary Virtues: How Important Is Donald Trump's 'Character'?
• The GOP Plan to Replace Obamacare
• Hypocritical Hillary
• Gergen Bristles at Trump's 'Slanderous' Charges of 'Corrupt' Clinton
• NBC Bends the Truth to Defend Hillary from Trump's Scathing Speech
• Nets Trumpet Dem Sit-In, Twist House Rules to Trash GOP
• Rep. John Lewis: It's OK to Break House Rules 'To Uphold a Greater Law, a Moral Law'
• ICE Underreported 13,288 Criminal Convictions of Aliens Released in 2014
• State Dep't Denies Turning 'Blind Eye' to Iran's Terror Sponsorship
• Obama Admin Rejects Conscience Objections to Mandatory Abortion Funding
• US Supreme Court, Split 4-4, Blocks Obama Immigration Plan
• Exploiting Orlando: Nets Advance Anti-Gun Agenda By 8 to 1
• Islamic Extremists Torch 80 Christian Homes
• Warning Signs: 60% of US Muslims Feared Rise of Islamic Extremism in 2011
• Britain decides: Millions have their day in the historic EU referendum
• Clinton responds to Trump's attack on her family foundation
• Clinton taking Elizabeth Warren for a test-drive on the trail in Ohio on Monday
• EU Referendum: Polling stations forced to close by floods, as final polls show race 'too close to call'
• Boris Johnson interview: A Brexit will be a 'turning point in the story of our country'
• Obama's sweeping immigration reforms blocked in 4-4 supreme court deadlock
• European Union referendum: queues and bad weather as UK votes
• SCOTUS Blocks Obama's Immigration Plan